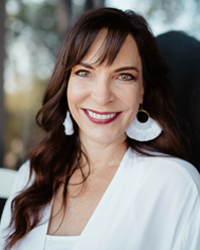 Kathy Dupuy - Owner
Kathy started dancing seriously in high school and has continued to take classes and had the opportunity to perform through various studios in Austin. Through the years, dance has proven a great way for her to stay fit after having 4 kids and maintaining a busy lifestyle. She has successfully pioneered multiple businesses from start up to maturity including Texas' largest household staffing service, Mom's Best Friend, which she founded in 1994. She and her husband, Stuart, now run this together, along with the College Sitters & Tutors Barton Springs franchise. She also started and ran a residential care, assisted living home for seniors, for 10 years. Kathy has served on various boards, and her companies have been recognized for outstanding achievement, as well as a commitment to giving back to the local community. As a dancer herself and mom of 4 kids who all danced at one point or another, Kathy understands the need for a high quality studio environment catering to the needs of both adults and children, thus the creation of Balance Dance Studios in 2012. Kathy's business expertise and entrepreneurial spirit, combined with her passion for the art of dance, create the perfect combination for her role as studio owner of Balance Dance Studios. Kathy purchased a Round Rock studio, The Dance Spot, in 2017, and now manages both locations. Kathy and her family reside in Southwest Austin and are the proud parents of Grace, Kaitlyn, and James and Jordan.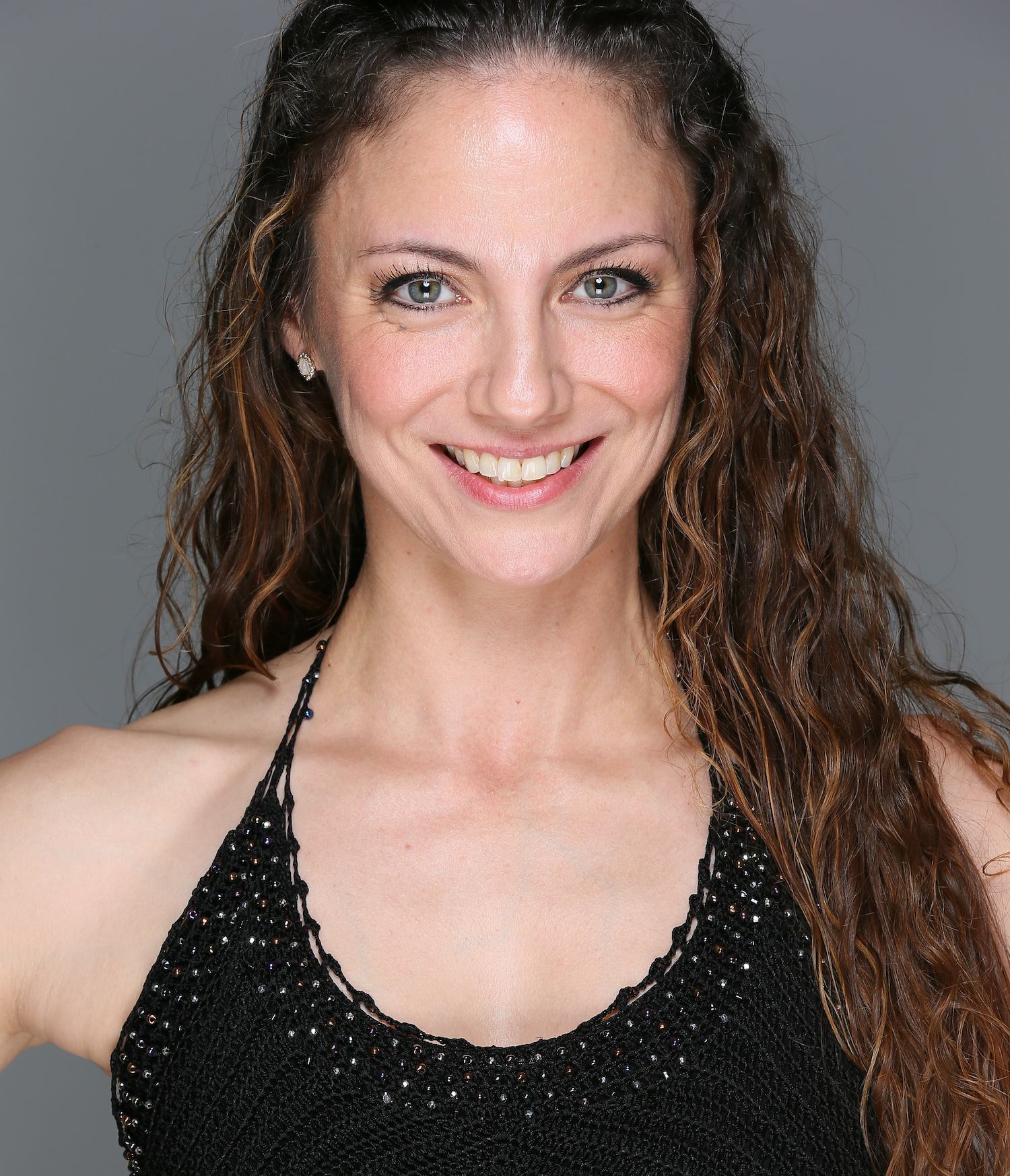 Christine Bourgeois Autin
Christine Bourgeois Autin, a native of Baton Rouge, LA, has been teaching ballet for 25 years and most recently taught at Revolution Dance Company in Baton Rouge, LA. She implemented the first dance program at St. Joseph's Academy in Baton Rouge in 2006, was Director of Dance, a Pilates instructor, and Psychology teacher at Episcopal High School of Baton Rouge from 2007-2011, as well as Co-Director and choreographer of The Bridges Project for the 2008 Young! Tanzsommer Tour in Austria and Germany. Christine was also the Production Stage Manager for Debbie Allen for her productions of "Dreams", "Just Dance", and "All the Right Moves", has appeared on Mario Lopez's "Name Your Adventure" on NBC, was a guest dancer for Luciano Pavarotti's Concert Gala in Baton Rouge, and danced with former NBA player Glen Davis, the first year of Dancing with Big Buddy. Christine has trained around the globe, such as the Royal Ballet in London, Joffrey II in San Antonio, Joffrey Ballet in NYC, & The Rock School in Pennsylvania. She was also accepted into the School of American Ballet in NYC, Virginia School of the Arts, North Carolina School of the Arts, and Houston Ballet School. She was a principal dancer with Louisiana Dance Theater and Mid City Dance Project, & also performed with the Delta Festival Ballet & Baton Rouge Ballet Theatre. She is certified in Kathy Corey Pilates (formerly West Coast Pilates) for Mat and small apparatus, Reformer, Wunda Chair, Spine Corrector, Cadillac, and Ladder Barrel. She is also certified in PiYo, Progressing Ballet Technique, a Merge Level I practitioner, and recently completed the Dance Teacher Training with Australian physiotherapist, Lisa Howell. She is a 200-hour RYT & member of the Yoga Alliance, a member of the International Association for Dance Medicine & Science (IADMS), a NASM Virtual Coaching Specialist, an AFAA Certified Group Fitness Instructor, a Fascial Fitness Trainer, & an Advanced Instructor & Master Trainee with Buti Yoga, certified in all 7 formats. Being a lifelong lover of learning, Christine is currently working on the Brain Longevity Therapy Training Certification with the Alzheimer's Research & Prevention Foundation, and will begin her 300-hour YTT & Ayurvedic Nutrition Certification this summer. Christine is excited to share her love of ballet, yoga, and fitness in and around Austin, TX, where she currently resides with her family.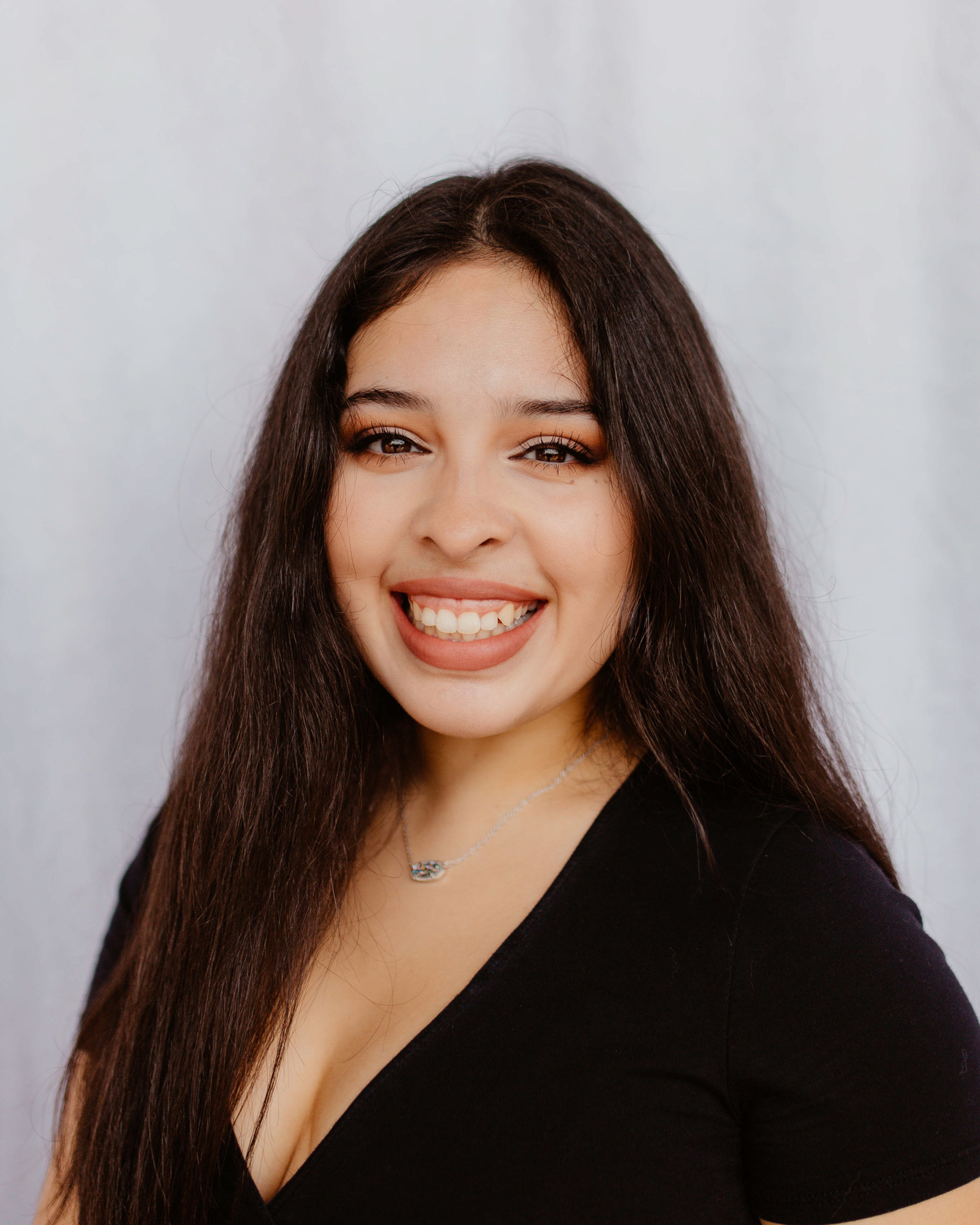 Angelina Barba
Angelina Barba always had a passion for dance since she was a child. She was born in Los Angeles, California and began her training in hip hop at the age of 8. She then soon moved to Austin, Texas to continue her training at local dance studios. She competed with 2 Hype hip hop company for 5 years, under the direction of Leslie Garcia. Angelina joined the Rouse Royals drill team in high school and served as a line officer her senior year. Along with her senior year of high school, she competed with eSTREET hip hop company, under the direction of Justin Streeter. Angelina has received Grand National titles and many awards throughout her competitive dance team years. She has also received scholarships for The Streetz Dance Convention, has attended Monsters of Hip Hop for many years now, as well as prestigious assistant opportunities by her mentors. Angelina's found love for teaching has given her many opportunities as she now teaches at many local studios and schools in the Austin area regularly. Angelina wishes to continue her training and growth as both a student and a teacher. She is excited to continue to create choreography, teach and share her passion for dance!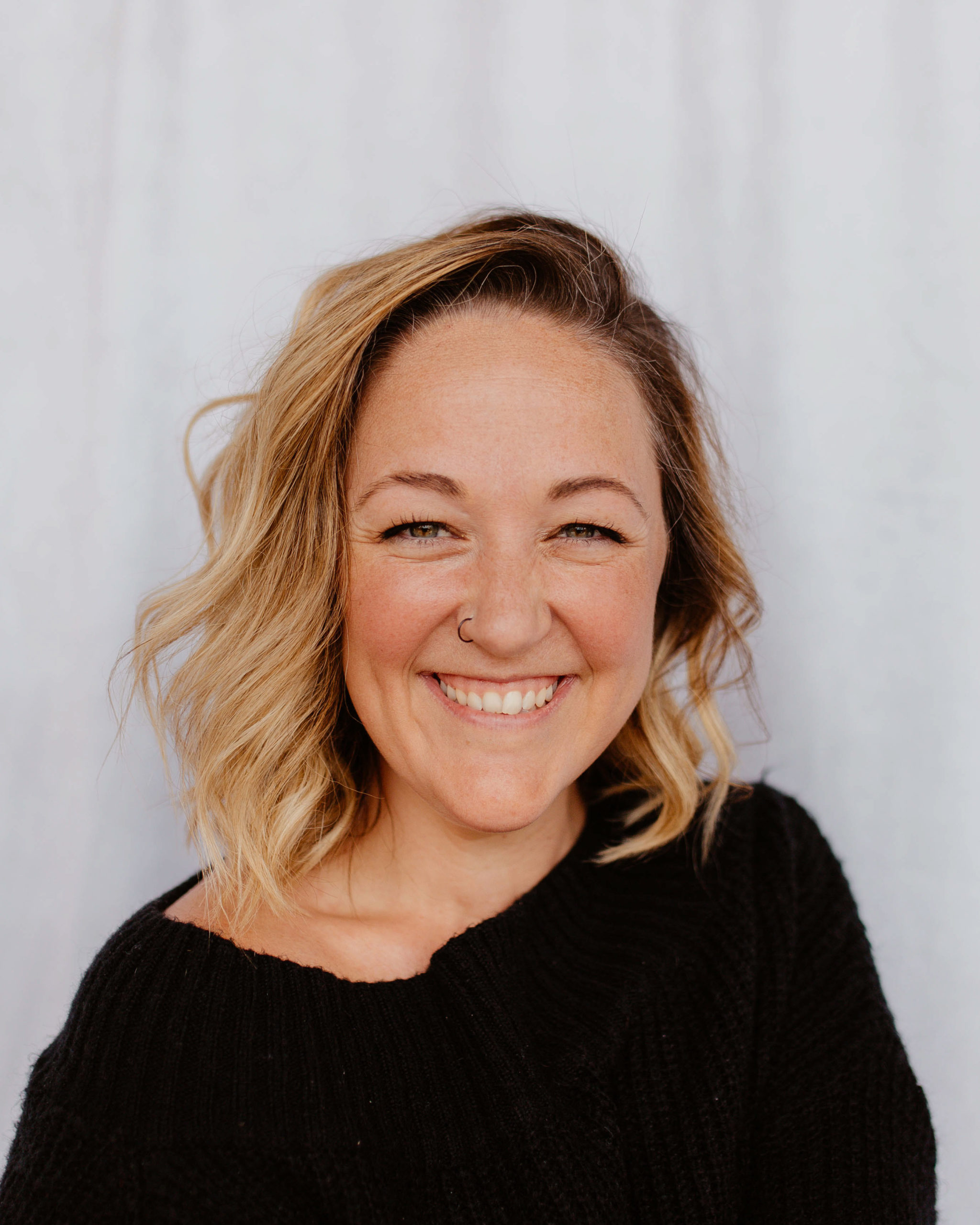 Melissa Best
Melissa began dancing at age 2 and has studied dance across the world from New York City to Germany.  Her dance career has been very active in the local Austin community since 1999, teaching in numerous dance studios and Drill Teams in around the country. She is certified as a pre-school teacher where she is educated and trained in early childhood development and has spent the most of her adult life inspiring a love of life and dance in her students.  From 2013-2020, she co-owned Evolution Dance Center and created a nurturing home for professional seeking dancers with the award winning EVOLVE Dance Company. Melissa is passionate about cultivating an environment that is safe and explorative for her dancers, challenging them to set goals, take risks, and make change. Under her direction, her dancers have received regional and national recognition and her choreography been nationally recognized and awarded.   Melissa brings a fresh and exciting energy into her classroom, instilling confidence and creativity in her students.  As a military wife, she is ready for anything life throws at her, and is passionate about cultivating a future of leaders that are confident, powerful, fearless, and creative. Melissa's goal is to provide a customized dance experience for each dancer based on their own personal needs and goals and to provide a safe space to explore their growth and lead us in the future.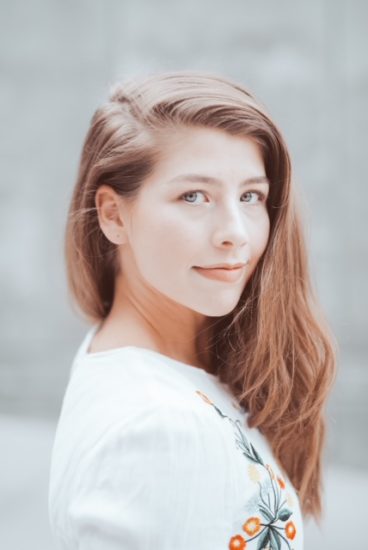 Bethany Boutwell
Hello! I'm Bethany, I'm originally from Salt lake city, Utah and began dancing almost twenty years ago. I trained as a studio styles dancer, but soon integrated street style movement + circus acrobatics into my life. When I moved to LA in 2019, I was a touring company dancer with Diavolo | Architecture in Motion. I traveled nationally and internationally performing floor movement + structure acrobatics. I can't wait to share what has inspired me throughout my movement exploration journey. Come take my classes (contemporary, jazz, choreography, acro, flexibility + conditioning, etc.) and let's research + discover together!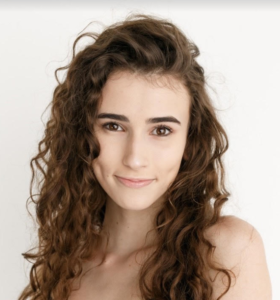 Erin Carle
Erin Carle began dancing at the age of 3 at Sugarland Dance Center in her home town, Houston Texas. While there she studied ballet, modern and jazz dance, later became an assistant teacher at the age of 14. At the age of 15 Erin began studying the aerial arts at The Vault in Houston. While there she became versed in silks, trapeze, triple cloud swing, contortion and flying trapeze. She danced with both her middle school and high school dance teams competing in team and solo competitions. In 2016 Erin won third place in the state at the high school level for her solo. The summer of 2017 Erin moved on to dance with the Balletforte ballet company starting as an apprentice dancer. By 2018 Erin worked her way up to dance as a corps dancer with the ballet. Under direction of Michael Banigan, Erin danced in many ballets including Don Quixote and Sleeping Beauty. Erin them moved on to dance with the UT Tyler dance team for one year where she was awarded all American status by National Dance America. Erin is now a student at Texas State University studying painting. She currently teaches dance and choreographs all over the Austin area.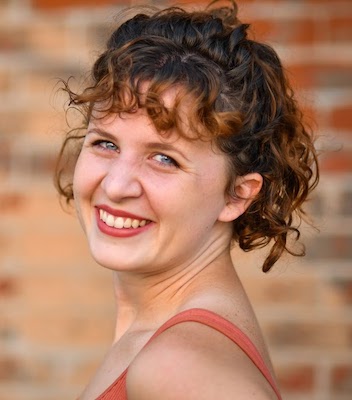 Mica Carson
Mica began her dance training near Austin, TX at the age of 8, training and performing as a member of a competitive dance company. Her instructing career began at age 15 as she assisted special needs dancers of the program 2dance2dream. She continued her dance training at Hope College, earning a BA in Dance Performance & Choreography. While attending she was in H2 Dance Company and toured the Midwest, performing modern and afro-fusion works by Matt Farmer and Crystal Frazier. Her favorite performances include tapping in Chicago Tap Theatre's holiday show and also showcasing her choreography at the Centre Du Danse De Marias in Paris, France. Mica choreographed and danced for Outlet Dance Company In Chicago and instructed dancers both in studios and as a faculty member for Activate Your Artistry Dance Convention. Now an Austin resident, she looks forward to teaching to her home community!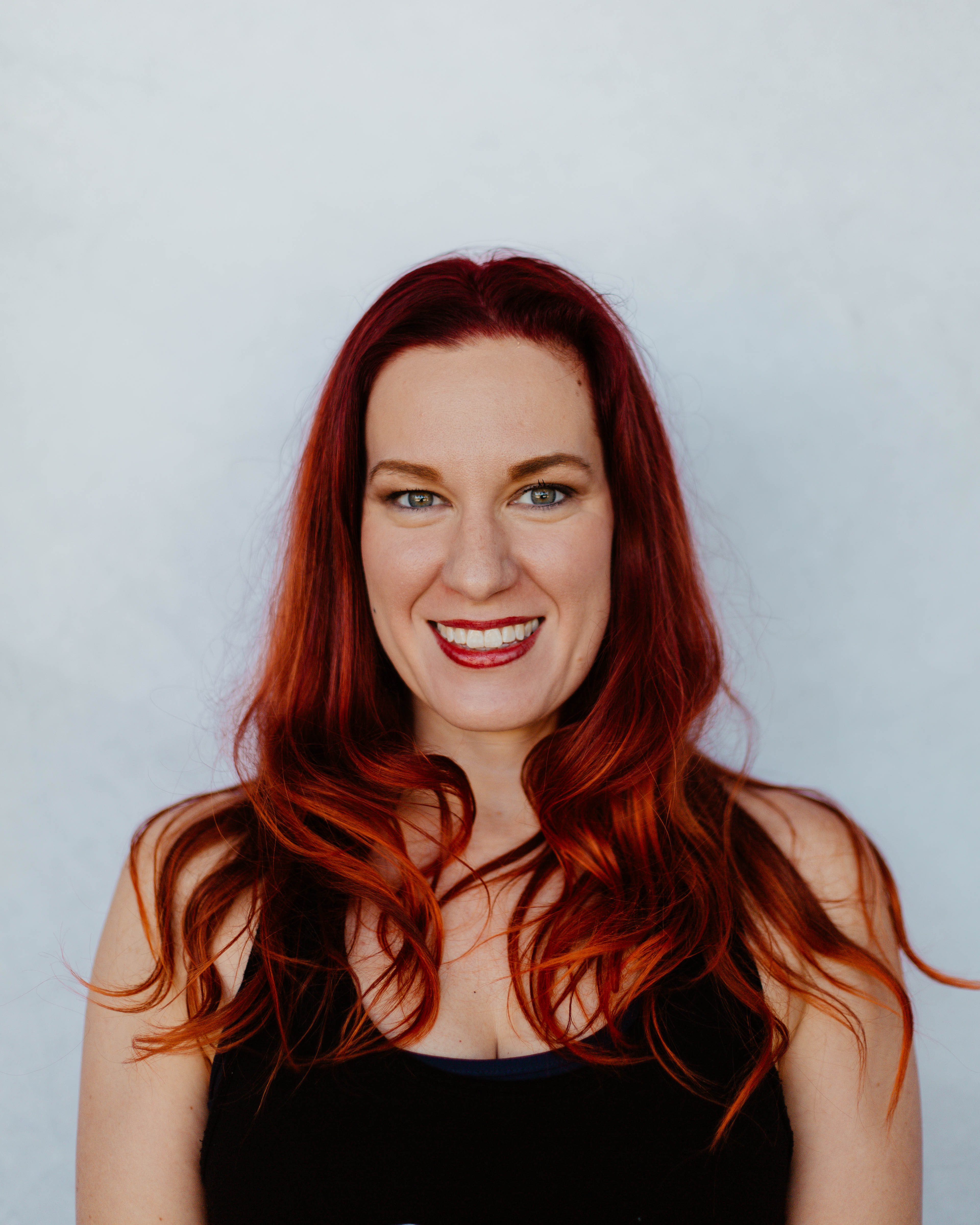 Rebecca Griffith
Rebecca originally began barre classes as a way to become a stronger dancer. Active in the Austin Belly Dance community for years she wanted to take her dance to another level.  She quickly fell in love with the challenging workouts and found her barre tribe at a local studio. After a few physical setbacks in dancing, she discovered that she could keep moving with barre and the love grew even deeper. When the chance to teach arose, she quickly jumped on the opportunity. Rebecca completed her certification to teach with Barre Intensity in early 2019 and has been teaching ever since.  She became a nutrition and wellness coach in early 2020 and loves helping clients reach their health and fitness goals. She brings her sense of humor, belly dance background, and love a good workout to her challenging classes. Rebecca enjoys reading, hiking, painting, and cooking when she's not at the barre.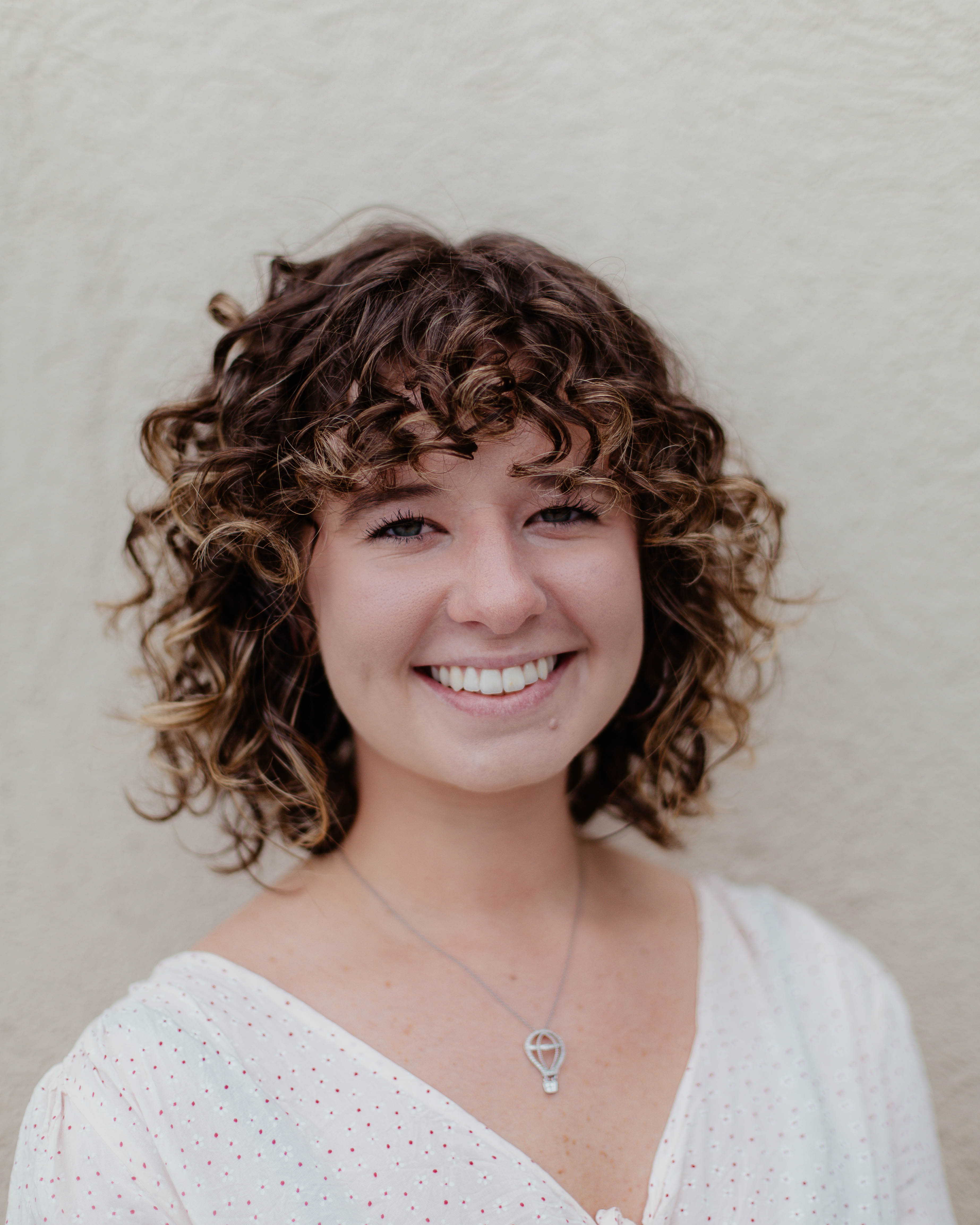 Avery Hampton
Avery, originally from Savannah, GA, began her dance journey at the age of 3. She's studied a variety of movement styles, including tap, jazz, acro, ballet, modern and contemporary. She graduated from Emory University in the spring of 2021 with degrees in neuroscience and dance movement studies. There she gained a deep appreciation of dance as a link between mind and body communication. Now, Avery looks forward to helping others discover their own creative voice using movement as a means for self-expression.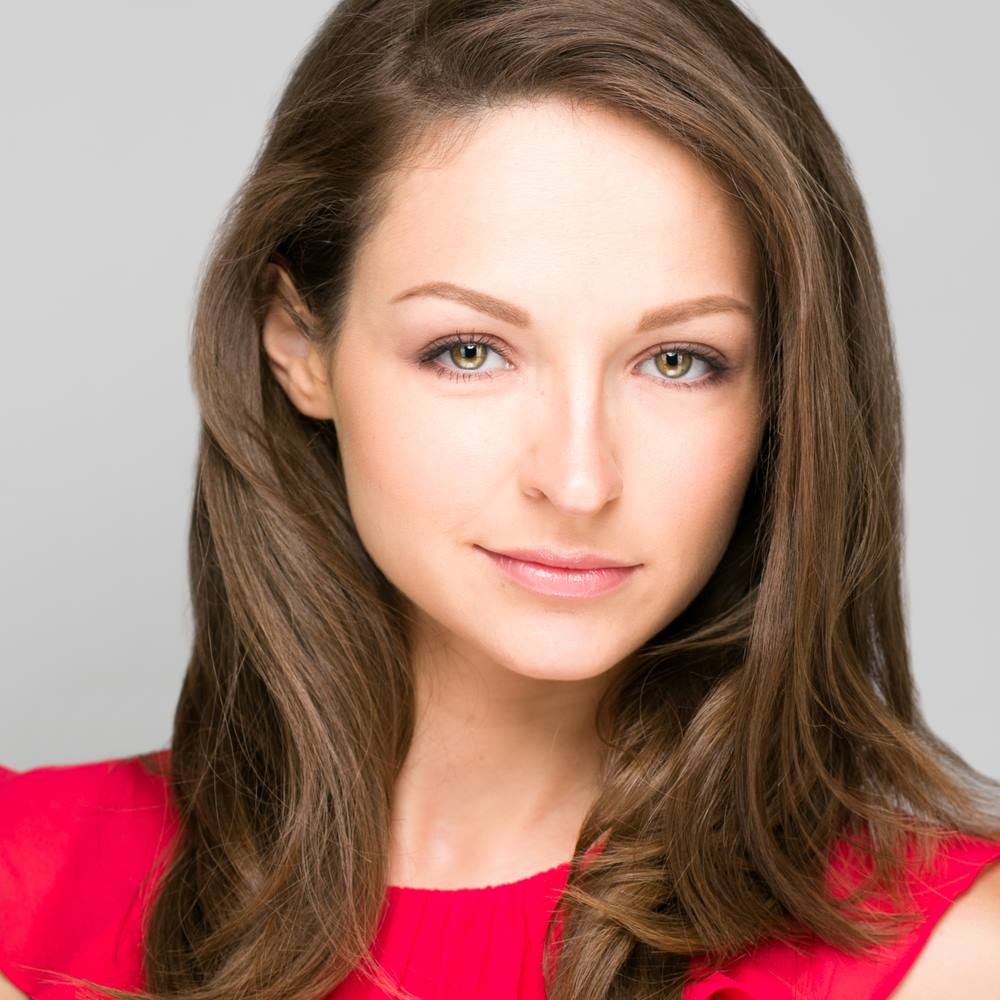 Sasha Kurashko Hilss
Born and raised in Russia, Sasha started to pursue her career in Ballroom Dance at age 17.  Shortly after, she moved to the USA where she continued dancing at the local studios, studied the art of ballroom dancing from the World Champions, and trained with her coaches from Russia.  Hard work and dedication paid off with Ten Dance World Champion titles in 2016 & 2017 with Denis Generalov.  Sasha has been involved in various dance projects including Dancing With The Stars Austin and has been teaching Ballroom workshops in the Austin area.  Right now, her main focus in dance is Latin Ballroom Dancing in the Professional Division.  Sasha also has experience in American Smooth Dancing.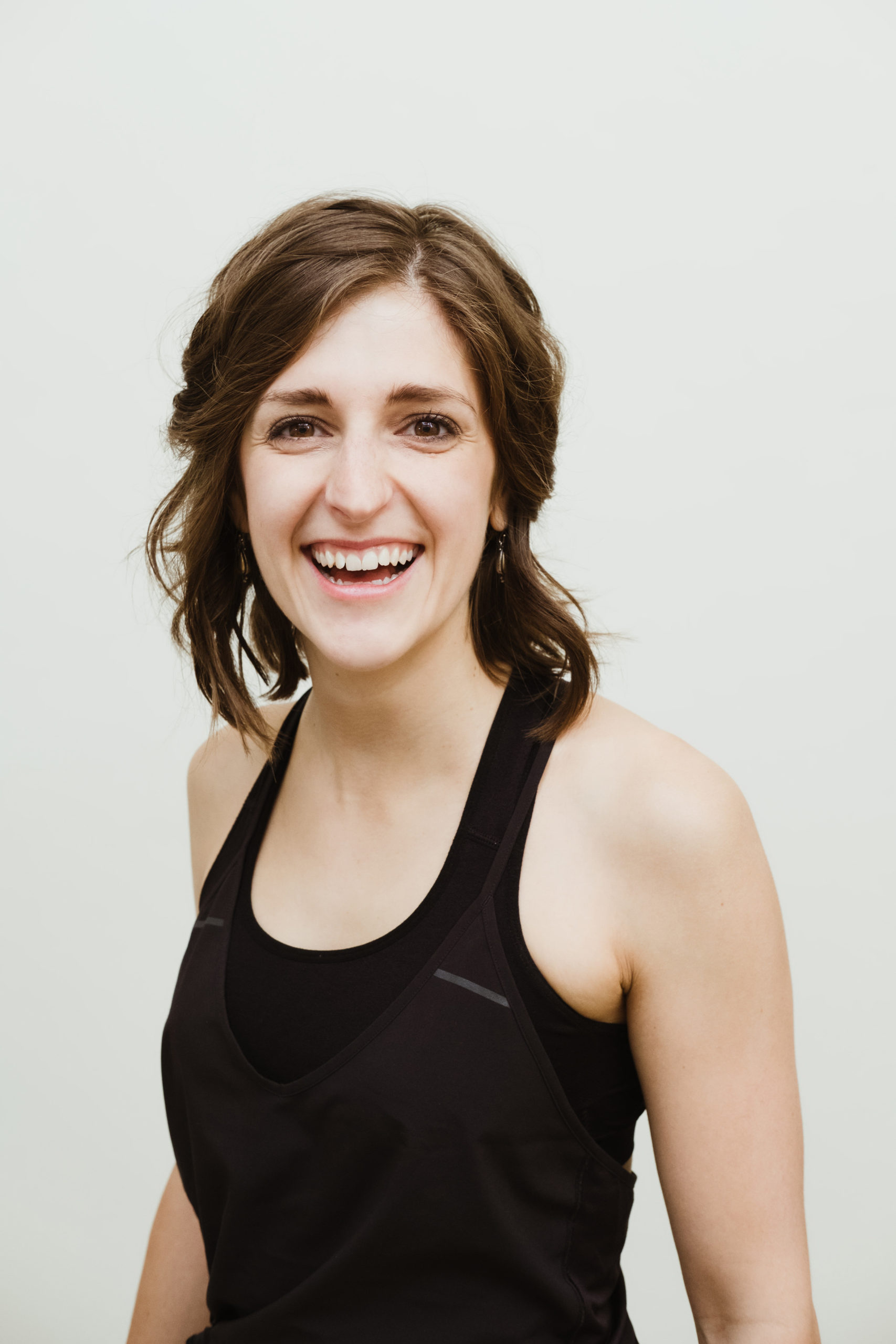 Evelyn Joy Hoelscher
Originally from Texas, Evelyn Joy Hoelscher was a New York based contemporary dancer and choreographer. She graduated magna cum laude from Texas A&M University with a Dance Kinesiology and Psychology degree, where she was awarded 3 consecutive performance scholarships and presented choreography at the Southwest American College Dance Festival. As Founder and Artistic Director for Spaces of Fontana, her choreography has performed in theaters across New York City, Queens, Brooklyn, North Carolina, and Texas. In 2016 her duet "Connected Roots" performed for a Manhattan TV Station on a segment on Marital Love. 
After teaching dance for 7 years all across the state of Texas, Evelyn completed choreographic residencies at Long Island Performing Arts High School and taught Modern at Eliot Feld's Ballet Tech in New York. In 2014, Evelyn traveled to Ethiopia teaching dance to orphans and street kids. She continued this mission through teaching yoga and dance at a midtown homeless shelter. With her love for all things movement, Evelyn also taught Pilates, yoga and meditation to residential and corporate buildings in NYC.
As a dancer, she has performed freelance and company work with many choreographers, including Jane Weiner, Mark Dendy, Rod Rodgers Dance Company, Monica Hogan Dance Works, Lydia Hance, Dina Denis, Jee Uhn Ahn and Isadora Duncan in theaters such as the HERE Theater, Judson Memorial, New York Live Arts and Dixon Place. She also performed with Smashworks Dance Collective and was in the original cast of the Off-Broadway show 'SHE: a choreoplay' by Jinah Parker.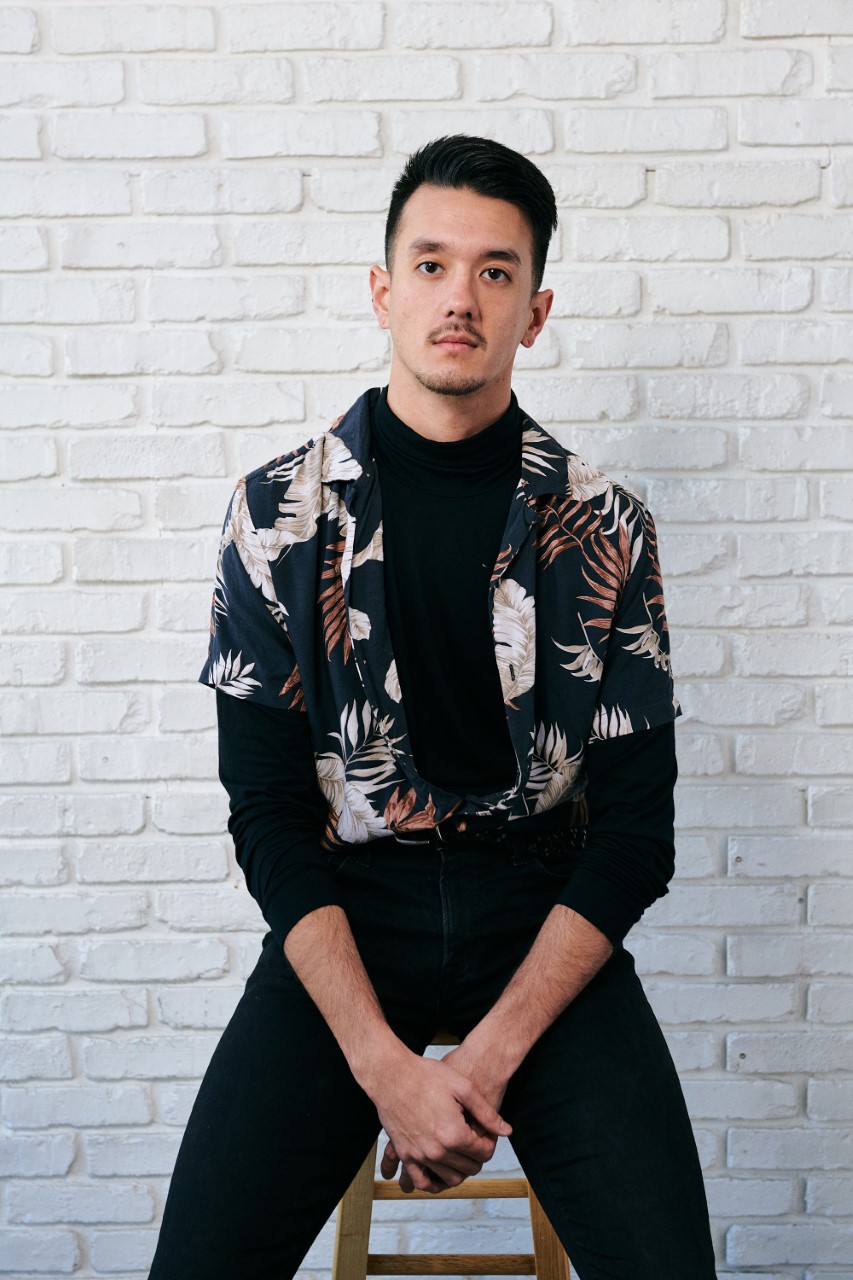 Spencer Jensen
A southern California native, Spencer Jensen received his BFA in Dance at California State University, Long Beach, and continued to perform as a freelance dancer in both Los Angeles and Orange County. Spencer received his formal dance education from Keith Johnson, Rebecca Lemme, Lorin Johnson, Summer Brown, Rebecca Bryant, and Alicia Head. His credits include performing as a dancer in Willam Shakespeare's The Tempest at the Walt Disney Concert Hall along with the LA Philharmonic under the direction of Barry Edelstein and choreographed by Patrick McCollum, FLEX presented by L.A. Dance Project's MAKING:LA Residency Program choreographed by Jay Carlon, and Keith Johnson and Dancers' 20th Anniversary Show.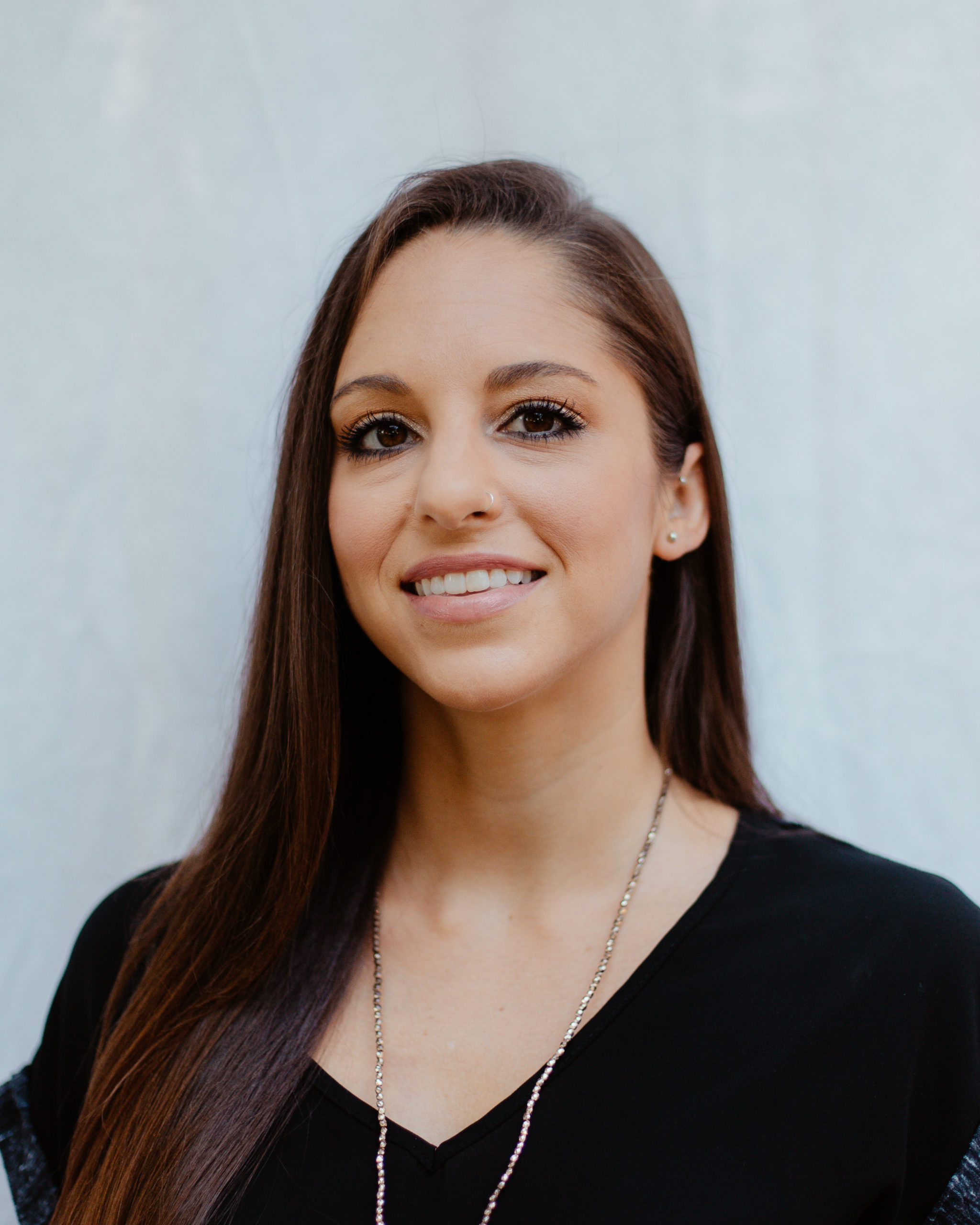 Kyrie Lloyd
Kyrie Lloyd began her dance training in Philadelphia, PA where she studied classical ballet, modern, jazz, and tap. Upon graduating high school, she attended Palm Beach Atlantic University earning a degree in dance. While at PBA, she had the opportunity to study under Demetrius Klein of Demetrius Klein Dance Company, Jin Young Lee from NYCB, and Eileen Hebron from ABT. She also performed and choreographed original work for the university's dance ensemble. Since graduating college, she has been teaching at dance studios teaching all levels of dance, with an emphasis on ballet and modern dance. She also teaches barre fitness classes for teens and adults. She has performed for various South Florida dance companies and artists including Demetrius Klein Dance Company, REACH; A Dance Theater Collective, and Florida Grand Ballet. In addition, she has worked with MUSE Theater Company and has performed works such as CHICAGO and A Chorus Line.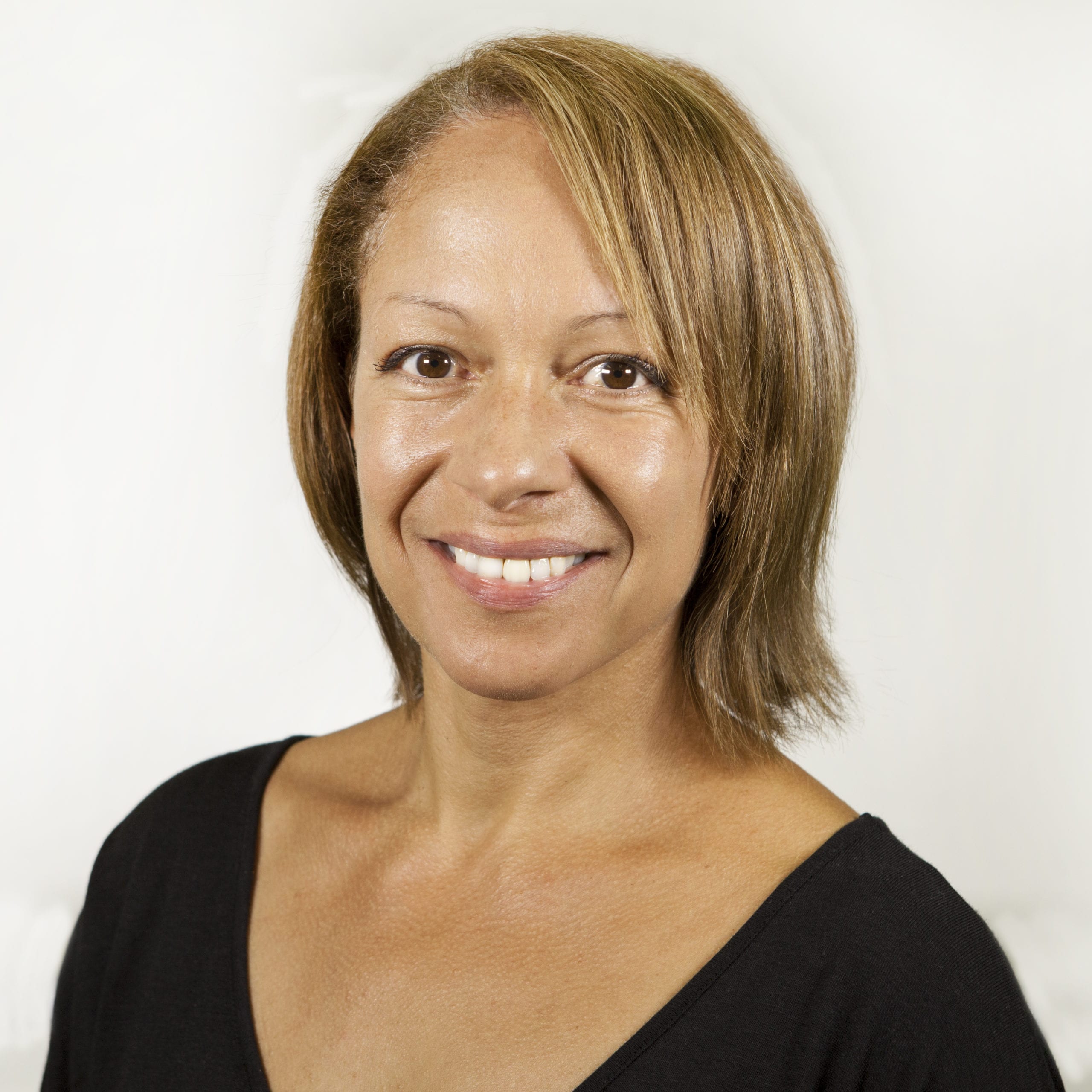 Selena Offenberg
Selena Offenberg is originally from Munich, Gemany, and enjoyed a 14-year professional career; Hessisches Staatstheater Wiesbaden and Nuremberg City Ballet, Germany; Paul Henry Dance Company, London; Concert Dance Theater, Munich; Michael Mao Dance and Dance Imprints, NYC.
Selena worked with choreographers Royston Maldoom of the Scottish Ballet and Mauricio Wainroth of Les Ballet Jazz de Montreal. She also trained with Batsheva Dance Company in Tel Aviv; Ballet Rambert and Michael Clark in London; David Parsons and Alvin Ailey School in NYC.
In the fashion industry, Selena was a dance model in fashion shows with Nike, Reebok, Goldwell, Wella, and Mercedes Benz. Selena also worked as a personal trainer with members of the HBO Fitness Center, NYC, and in Miami. From 2007 to 2013, Selena was ballet mistress, instructor (all ages) and administrative director with the New Mexico Dance Theater School and Performance Company.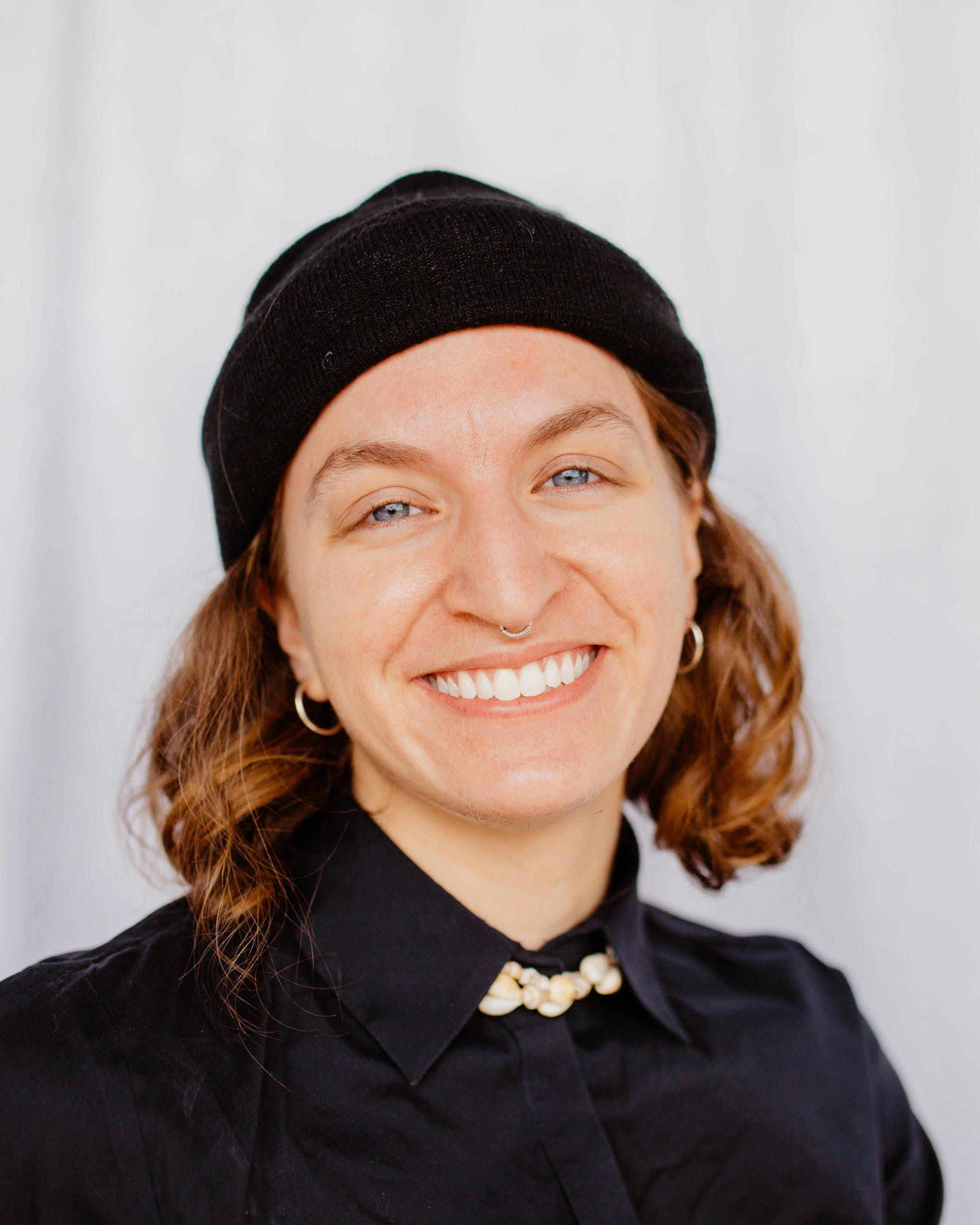 Kelsey Oliver
Kelsey Oliver, an Austin native, is a freelance choreographer, performer, and artist in the digs for ridiculously experimental theatre, video, and dance. As she has taught a wide swath of styles, commercial/competitive dance forms, as well as experiential post-modern explorations, Kelsey has more recently fallen in love with Momentum + Floorwork, her squirrelly take on contemporary movement. Routinely in scrappy, maximalist, humor-struck collaborations, Kelsey has worked with Frank Wo/Men Collective, Rude Mechanicals, Salvage Vanguard Theatre, Magdalena Jarkowiec, Heloise Gold, Thee Gay Agenda, Body Shift, + more. Kelsey received a B.F.A. in Dance in 2015, studying at the University of Texas at Austin and Le Centre National de Danse Contemporaine in Angers, France. She has also been an adjudicator, choreographer, and dance instructor for studios and teams throughout Texas.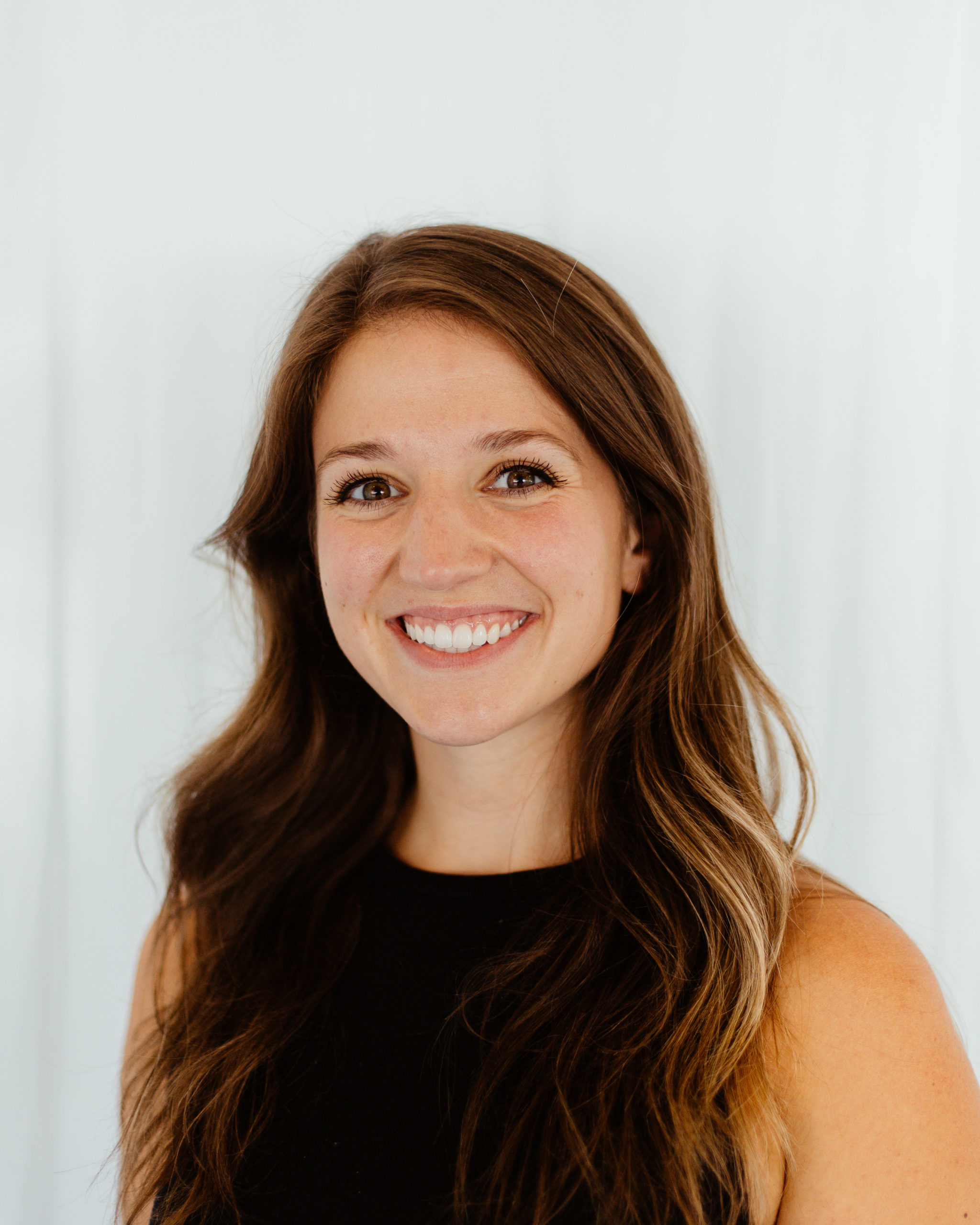 Lisa Schreck
Lisa Schreck has always had a lifetime love of learning and dance! This started for her in her hometown of Cedar Falls, IA and led her to Ball State University where she graduated with her BFA in Dance. During her time at Ball State, she had the opportunity to perform across multiple genres in shows such as; Swing! The Musical, A Chorus Line (Bebe u/s, Dance Captain), modern dance concerts, and collaboratively in student led grant projects. In 2017 she worked closely with Sidra Bell on the project i2i: impact to innovation, an immersive evening length concert. After graduating, Lisa moved to Indianapolis, IN where she performed in the annual IPL Yuletide Celebration, The Fringe Festival, and Flourish: A Modern Dance Showcase; a recurring concert at the White Rabbit Cabaret. In addition to performing, Lisa taught dance to students from ages 2 to adult. She is so excited to be in Austin and share her love of dance!
Ann Marie Schuler
Ann Marie is an award-winning dancer, teacher, choreographer, actress, and singer, who has been teaching and performing for over 25 years.  She grew up in Des Moines, Iowa, studying dance at Becky Nalevanko's Dance and Tumbling Studio. She was the Co-Director of Hudson Dance Academy, in the Twin Cities, from 2006-2009, a teacher and choreographer at Dance FX, in Des Moines, from 2013-2015, and most recently, was the Owner/Director of AMS Dance Collective in Indianapolis, prior to relocating to Austin. She has adjudicated dance/talent competitions and travels where she is needed to teach dance workshops, as well as to choreograph competition solos and group routines. Ann Marie specializes in Hip Hop, Contemporary, Ballet, and Musical Theatre. She performed in productions of "West Side Story" (Margarita), "The Pajama Game" (Poopsie), and "A Chorus Line" (Cassie), and also choreographed for Community Theater and High School productions of "Guys and Dolls", "Wizard of Oz", and "The Nutcracker". She has both studied with, and had her work performed, for Emmy-winning choreographers, Mia Michaels, Wade Robson, Tyce Diorio, Brian Friedman, Cris Judd, Chuck Maldonado and Kevin Maher, among others.  Ann Marie is excited to bring her love of the performing arts to The Dance Spot family!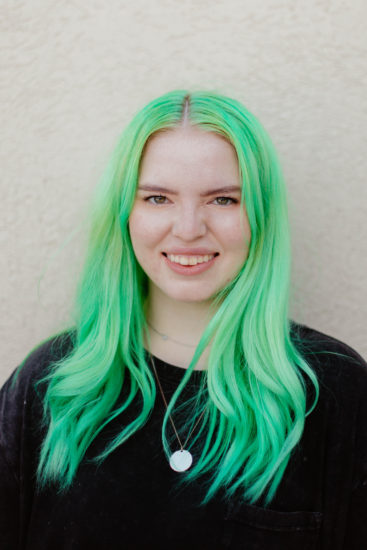 Haley Sikes
Haley Sikes is a dancer, performer, choreographer, and teacher based out of the Austin area. She started dancing at the age of three, training in many different styles, with a focus on hip hop and contemporary. Haley has been teaching dance for the past five years, and her resume includes working for Prestige Dance Convention, choreographing for many Hip Hop crews all over Texas, and being a background dancer for local artists. She has a fresh new view that she uses to spark creativity among other young artists.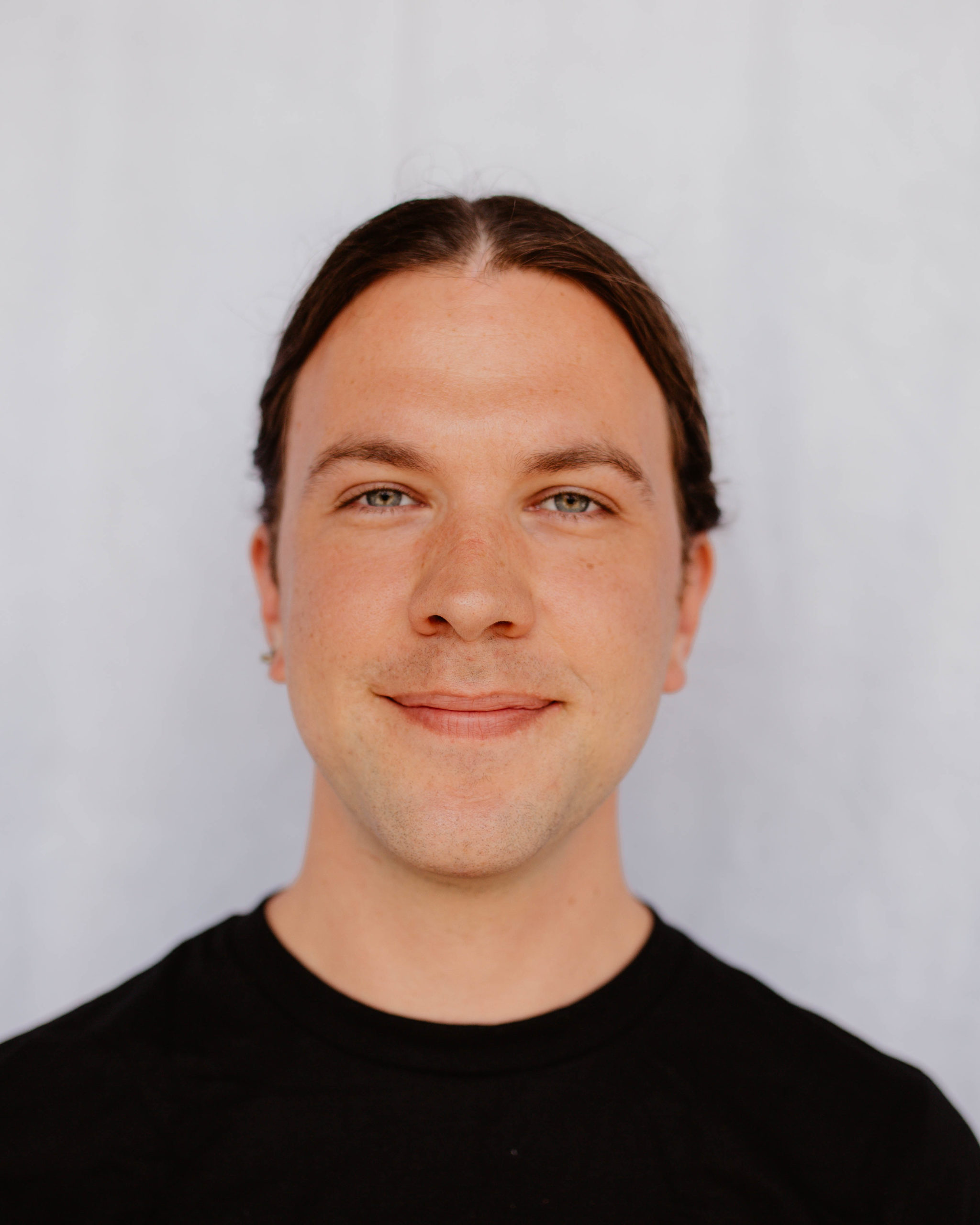 Alex Wood
Alex Wood is a dancer and artist, originally from Michigan. He studied dance at Marymount Manhattan College, with a concentration in choreography. Since college, he has worked with several dance companies & performance art groups, including Ann Liv Young Dance Company, as well as creating independent works.