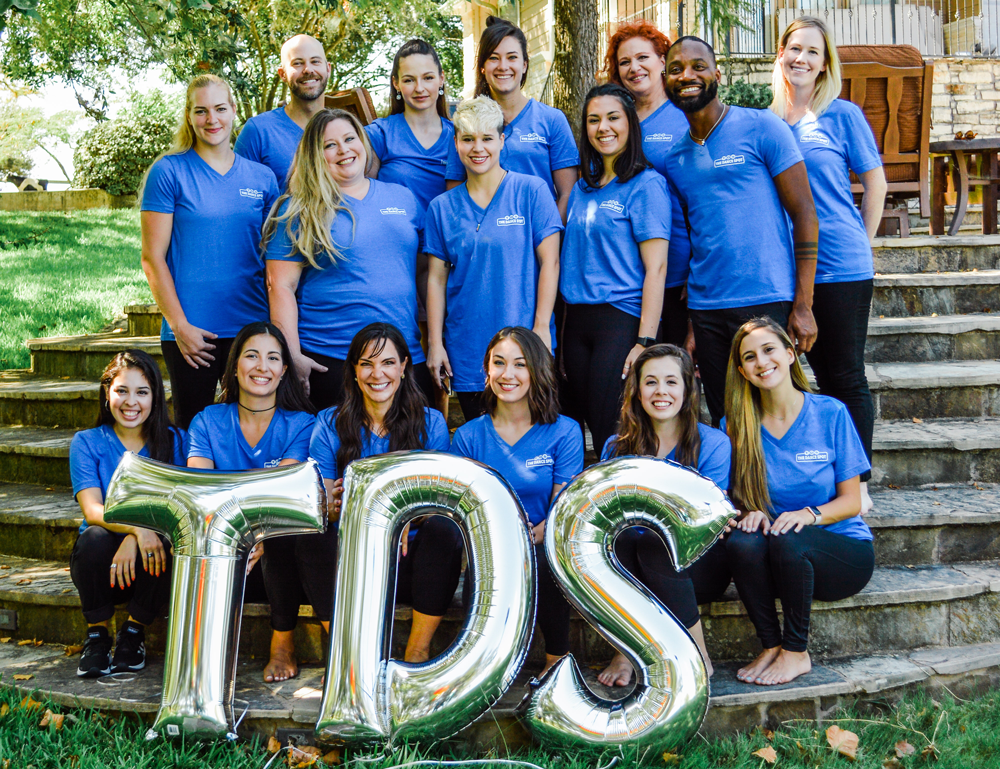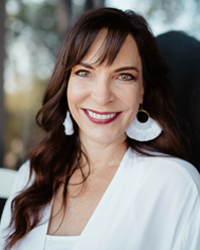 Kathy Dupuy - Owner
Kathy Dupuy started dancing seriously in high school and has continued to take classes and had the opportunity to perform through various studios in Austin. Through the years, dance has proven a great way for her to stay fit after having 4 kids and maintaining a busy lifestyle. She has successfully pioneered multiple businesses from start-up to maturity including Texas' largest nanny/sitter service, Mom's Best Friend, and an assisted living home for seniors.   Kathy serves on various boards, and her companies have been recognized for outstanding achievement in various venues, as well as a commitment to giving back to the local community. As a dancer herself and mom to 4 little dancers, Kathy understands the need for a high-quality studio environment catering to the needs of both adults and children, so she started Balance Dance Studios in 2012. In 2017, she had the privilege of purchasing The Dance Spot from Quinton Weathers.  Kathy's business expertise and entrepreneurial spirit, combined with her passion for the art of dance, create the perfect combination for her role as studio owner. Kathy and her husband Stuart, who is also very involved in the business operations, reside in Southwest Austin and are the proud parents of Grace, Kaitlyn, James and Jordan.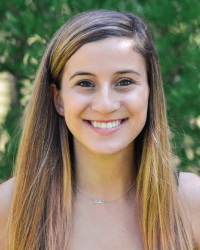 Neda Ashour
I graduated with a degree in Dance and Speech Language Pathology. I am originally from Dallas, Texas and have experience teaching ballet, tap and jazz. I moved to Austin 3 years ago to pursue teaching dance and work as an SLP Assistant. My favorite activities include dancing, doing yoga, baking and being outdoors by the lake!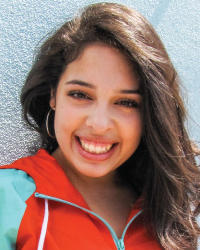 Angelina Barba
Angelina Barba always had a passion for dance since she was a child. She was born in Los Angeles, California and began her training in hip hop at the age of 8. She then soon moved to Austin, Texas to continue her training at local dance studios. She competed with 2 Hype hip hop company for 5 years, under the direction of Leslie Garcia. Angelina joined the Rouse Royals drill team in high school and served as a line officer her senior year. Along with her senior year of high school, she competed with eSTREET hip hop company, under the direction of Justin Streeter. Angelina has received Grand National titles and many awards throughout her competitive dance team years. She has also received scholarships for The Streetz Dance Convention, has attended Monsters of Hip Hop for many years now, as well as prestigious assistant opportunities by her mentors. Angelina's found love for teaching has given her many opportunities as she now teaches at many local studios and schools in the Austin area regularly. Angelina wishes to continue her training and growth as both a student and a teacher. She is excited to continue to create choreography, teach and share her passion for dance!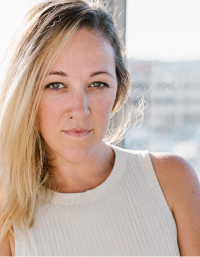 Melissa Best
Melissa began dancing at age 2 and has studied dance across the world from New York City to Germany.  Her dance career has been very active in the local Austin community since 1999, teaching in numerous dance studios and Drill Teams in around the country. She is certified as a pre-school teacher where she is educated and trained in early childhood development and has spent the most of her adult life inspiring a love of life and dance in her students.  From 2013-2020, she co-owned Evolution Dance Center and created a nurturing home for professional seeking dancers with the award winning EVOLVE Dance Company. Melissa is passionate about cultivating an environment that is safe and explorative for her dancers, challenging them to set goals, take risks, and make change. Under her direction, her dancers have received regional and national recognition and her choreography been nationally recognized and awarded.   Melissa brings a fresh and exciting energy into her classroom, instilling confidence and creativity in her students.  As a military wife, she is ready for anything life throws at her, and is passionate about cultivating a future of leaders that are confident, powerful, fearless, and creative. Melissa's goal is to provide a customized dance experience for each dancer based on their own personal needs and goals and to provide a safe space to explore their growth and lead us in the future.
Lauris Blackwell
Lauris Blackwell grew up singing and dancing! After high school she attended Austin College,and then went on to New York, where she was a scholarship winner to the American Musicaland Dramatic Academy. She stayed in NYC for eleven years performing professionally on and offBroadway and on many National and European tours. Some of her favorite roles are theNarrator in"Joseph and the Amazing Technicolor Dreamcoat", Rose, in "Bye, Bye Birdie",Amnesia, in "Nunsense", Lily, in "Annie", and Rhetta, in "Pump Boys and Dinettes".She has performed at the White House and the Kennedy Center for both the Bush and ClintonAdministration in conjunction with the Children's Literacy Program. She performed in theNatchez Opera for ten years and was fortunate enough to bethe soloist for then GovernorGeorge Bush's Inauguration.Since moving home to Texas, she has performed and Choreographed with Waco Children'sTheater, Temple Civic Theatre,the Public Domain, and River City Pops and many others. She haschoreographed for Buzz Productions, Akins High School, River City Pops, Austin SummerMusicals For Children, as wellas served on the RCP and ASMC Boards. She teaches tap, ballet,jazz, andmusical theatreto all ages. She is the dance instructor and Choreographer for ChristianYouth Theatre. When not dancing about, she spends time with her husband, James,and theirwonderful son Dustin. She is so grateful and blessed to be a part of all of her work "families".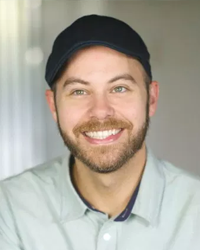 Dane Burch
Dane grew up in Oregon, where he started training in dance at the age of 10. He quickly fell in love with movement and the expressiveness of it. He moved to Los Angeles, when he was 18, with a scholarship to EDGE Performing Arts Center. After completing his training, he continued to dance and perform. He worked with Tremaine Dance Convention for 5 years. He also worked for Move Dance Competitions, where he judged and taught master classes all around the U.S. In 2008, Dane moved to Austin. He is now the Co-director of Rise Dance Company and Reverence Dance Project. He works for numerous studios and high schools all around Texas. He loves sharing his knowledge and love for dance with all.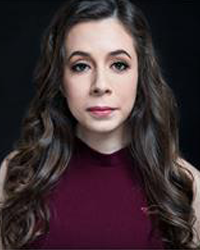 Jackie Courchene
Jackie was born and raised in Kingwood, TX where she began her dance training at Rowland/Ballards school of ballet. From 2008 to her high school graduation in 2012, Jackie trained with the Kingwood Dance Theatre — a pre-professional ballet company — and attended annual Regional Dance America Festivals. Through her performance, choreographic, and teaching opportunities with Kingwood Dance Theatre, Jackie's love for dance truly blossomed. She continued her education at Skidmore College in Saratoga Springs, New York where she graduated with Honors in Dance and Business Management in May 2016. During the school year at Skidmore, Jacqueline was able to fine-tune and enrich her choreography skills with many creative opportunities from collaborating with professors/peers and creating choreographic projects of her own. She has danced for and trained with choreographers such as Xan Burley and Alex Springer, Earl Mosely, Matt Pardo, Ruben Graciani, Christy Williams, and Erika Pujic. During her summers in Saratoga Springs, Jackie performed for Saratoga Summer Arts Festival and had opportunities to train with dance companies doing residencies in Saratoga Springs such as Martha Graham Dance Company, Lar Lubovitch Dance Company, and Doug Varone and Dancers. As a recent college graduate, she has danced in festivals from New York City to Los Angeles, and continues to produce choreographic works for a variety of performances and site-specific venues. In 2017 Jackie was awarded the San Antonio Dance Umbrella's "Emerging Artist" Scholarship. She teaches at a variety different dance studios in the San Antonio and Austin areas, and produces original choreographic works for performances at pre-professional level dance companies in the San Antonio, Austin, and Houston areas.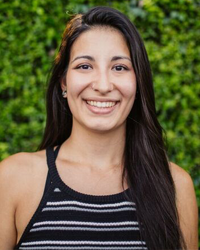 Kalee Irwin
Kalee Irwin is an urban American artist based out of Austin, TX. She received her BFA in dance at Sam Houston State University. In her final year, Kalee received the following: Spectrum Costume Design Award, Excellence in Dance Research Award, and Dance Service Award. Kalee has advanced training in modern, jazz, ballet, contact improvisation, dance technology, and choreography; as well as training in costume design and sewing. In the summer of 2016 Kalee attended Dance Italia in Lucca, Italy where she received training from Cristina Planas Leitao, Chisato Ohno, Elitia Cannata, Erik Abbott-Maine, Nicole Von Arx, and Christiano Fabbri. Kalee's favorite aspects of dance are choreography and improvisation. She likes to explore the boundaries of movement and express ideas, philosophies, and meaning through dance. In the fall of 2016, Kalee was selected to perform a spontaneous Improvisation performance, at the Texas Dance Improvisation Festival's closing concert. In the spring of 2017 Kalee was selected to debut her new work "You and Me, Me and You" in the Mid the Gap festival run by Dance Source Houston. Kalee is now currently teaching at Balance Dance Studios, as well as The Dance Spot where she is the Co-Director of Envision Dance Company. Kalee has four years experience in the field of costume as a designer, assistant to the designer, and stitcher/draper/cutter. She is self-employed as a costume designer, clothing designer, and alterations specialist. In the fall of 2017 Kalee was invited back to Sam Houston State University as an over hire professional stitcher/draper/cutter, as well as assistant designer, for the Dance department's Spectrum Faculty concert. Kalee currently works at David's Bridal as one of their alterations specialists. In the fall of 2018 she will begin her new journey as the costume designer and costume manager of both Balance Dance Studio and The Dance Spot in Austin, TX. On the side, Kalee is working toward building her own business in costume design and alterations.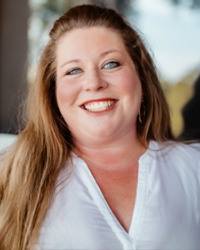 Katrina Dobbs
Katrina Dobbs was born and raised in the gymnastics capital of Houston, TX. At the age of two started a life long relationship with gymnastics. She earned her degree from Sam Houston State University with a BA in Journalism/Marketing and a minor in Business. She has been coaching Gymnastics, Tumbling, and Acro for 25 plus years. During those years she has worked with All-Star teams, Dance Teams and All-Around Gymnasts. She loves being able to help children reach their goals and accomplish things they did not even think were possible.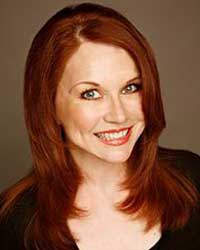 Tracy Dunivan
A native Texan, Tracy has successfully coached and guided the careers of young performers for over 25 years. Because of her strong training and diverse performance abilities, she undertook many artistic endeavors and opportunities, including choreography gigs and acting roles in local and regional playhouses including Houston's renowned Theatre Under the Stars. During the evolution of her career, she began to specialize in training and promoting young actors. Through her highly successful SHOKIDZ acting classes in Houston and Los Angeles, a "career-changing" professional level seminar series, and her artist management company, numerous young actors found their niche and began rewarding careers. She helped launch the professional careers of Hilary & Haylie Duff, Renee' Olstead,  the late Skye McCole Bartusiak, Sarah Hagan, Mariah Parks, and Jinhee Joung. Tracy saw a need within the competitive and pre-professional dance community for better performance understanding; so, she developed an innovative approach to teaching dancers how to honestly, organically and fully create and interpret the "story" of the choreography given them. Tracy's goal is to help her clients recognize their full potential so they may realize all life's gifts!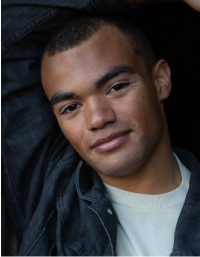 Gabe Flowers
Gabe is from Oklahoma City, Oklahoma and has trained under nationally acclaimed choreographer Emily Shock for fifteen years. He has trained in styles such as contemporary, jazz, lyrical, tap, ballet, hip-hop and acrobatics as well as been nationally recognized with awards, scholarships and assistant positions as a result of said training. Said assistant positions include being the Creative Assistant for Intrigue Dance intensive, as well as assisting choreographers such as Emily Shock. Gabe has taught, choreographed and assisted at studios and conventions across the country. He has danced in commercials, music videos and television shows for numerous companies, with the latest two being the Netflix original series: Dancing Queen and So You Think You Can Dance on Fox. Gabe's most recent teaching endeavors include being the master instructor for Dance Team Union and being on faculty for Move X Dance Convention. Gabe is super excited to hone in his teaching skills at the The Dance Spot!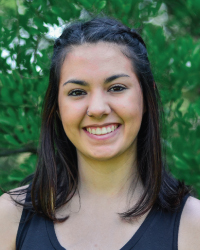 Alicia Gravis
Alicia started dancing when she was 7 years old with Deb's Dance in Elgin and continued on till she was 11 years old. When learning from Ms. Deb she was taught in Ballet, Tap, and Jazz. Alicia started dancing again as a sophomore in high school at Elgin and became apart of the Purple Diamonds Dance Team in 2014. She eventually became Major officer her Senior year and won numerous awards while on the team. After graduating she continued with dance and started teaching Ballet, Tap, Jazz, Hip Hop, Contemporary, and Drill Team Prep classes at Dance N Groove with the ages 2-15. After teaching for a year she continued her dance education at Tyler Junior College and was offered dance scholarships. While in Tyler she had the opportunities to teach at multiple dance studios, solos, and was a assistant director for TJC's 30th anniversary of The Nutcracker. She is currently continuing her education at ACC and plans on being a Early Childhood- 6th Education major.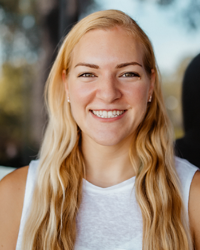 Amanda Howes-Keith
Amanda started dance when she was seven-years-old at her home dance studio in Southwick, MA. Her love of movement and creativity spanned from dance, to sports, music and theater. Amanda graduated from Radford University in Radford, VA with a Major in Media Production and a Minor in Dance. Since then she has worked in several entertainment industries including Six Flags New England, Universal Studios Resort Orlando, Sea World San Antonio, Walt Disney World Resort and Give Kids the World in Kissimmee, FL. Amanda's love of dance has extended even further when she discovered aerial arts and can now take her creativity to new heights on the silks and lyra. Currently Amanda is an acrobatics/dance instructor, choreographer and avid aerial artist who enjoys performing locally. Amanda is so excited to have the opportunity to teach and inspire young dancers with her passion and energy!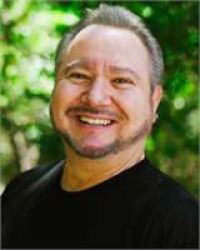 Mark Moy
A veteran instructor and choreographer with over 20 years of teaching experience, Mark has a passion for teaching the love of dance. Beginner and advance students alike benefit from his warm, enthusiastic, and patient style. Mark's greatest joy is watching his students have the "lightbulb" moment. Mark tries various approaches for presenting concepts until that happens for each and every student.
Giving back to the Austin community and participation and local charitable events is important to Mark. In 2011 and 2012, he was a featured dance professional in the Lake Travis Dancing with the Stars event to benefit the Lake Travis Community Library, and in 2011 & 2016, he was a featured professional in the Dancing with the Stars Austin, benefiting the Center for Child Protection. He served on the Board of Directors of the prestigious Mayfair Dance Club from 2011 – 2013 and served as Membership Chair of the organization in 2014.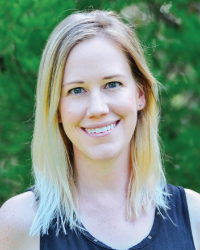 Megan Richard
Megan began her training in ballet at the age of four under Lady Leah Lafargue Hathaway and Lady Holly Hathaway Kaough in Lake Charles, Louisiana. She was a performing member of the Lake Charles Civic Ballet for 19 years. While dancing with LCCB, she received her Bachelor of Art in Visual Art, with a concentration in Photography, from McNeese State University. After graduating in 2008, Megan continued dancing and began teaching ballet and pointe classes for her home studio in Louisiana. In 2010, she moved to Florida to work as an instructor in Ballet Pensacola's Academy, and danced as a soloist with Ballet Pensacola. While in Florida, Megan also taught ballet and pointe classes for several years with Dance Academy of Santa Rosa in Milton. In addition to teaching, Megan worked for photographers in Louisiana and Florida, as well as worked in graphic design. She is also a PMA certified Pilates Instructor, and received her training through Balanced Body under Susan Clark Waters of Pure Pilates, Pensacola. Megan teaches ballet and Pilates classes for The Dance Spot, and is a Pilates and adult ballet instructor for Ballet Austin.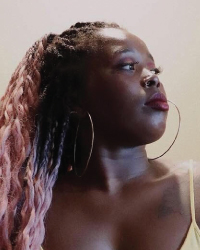 Ki'ana Rowland
Ki'ana considers herself an Austonian, even though she was a military brat and lived in many different places growing up. She started dancing when she started walking and, as she grew up, continued to dance in her garage and put on talent shows for her parents. She performed in many talent competitions as she moved across the globe and ultimately became the captain of her step team in 8th grade and later, the creator of the first hip hop dance club at her high school. She went to school to play basketball at Trinity International in Chicago, and then transferred to the University of North Texas, where she joined Choreoblock, also known as UNT FSA Modern. She became a choreographer and later, the creative co-director for the team, between 2015-2017. In the meantime, she also danced on Neighborhood, in Dallas, out of DFC dance studio, and went to World of Dance, placing 1st in 2016, and 3rd in 2018, winning crowd favorite both years, as well as Summer Meltdown, in Houston, in 2016, taking home 1st, and Dancers' Paradise, in Mexico, in 2017 and 2018. After completing school at North Texas, she finished out her time with Neighborhood, in the spring of 2018, and became the director of the youth team, Impact N Change, for the 2019 WOD Dallas season. In August 2019, she moved home to Austin. She love dancing and is committed to continuinng to make it a part of her life, to learn and grow, and try to help promote growth for those around her.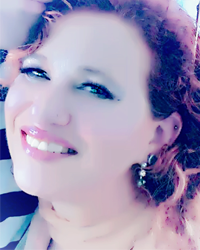 Pallas Sluyter
A native of Los Angeles, Pallas Sluyter has had an extensive and varied career touring the world as a professional classical ballet and all around dancer, choreographer, teacher, and coach. She has lived and worked for a number of years in Europe as a freelance dancer, teacher, choreographer, and director of her own school and performing arts Company, Pallas-Dance.
Pallas began training in classical ballet at the age of four.  At eleven she was awarded the prestigious Ford Foundation scholarship from the New York City Ballet, for four consecutive years, for her studies at The Westside School of Ballet in Los Angeles, under the artistic direction of Yvonne Mounsey and Rosemary Valaire. As the recipient of numerous scholarships she trained at the School of American Ballet (New York City Ballet), The American Ballet Theatre School, The San Francisco Ballet School, Ballet West Summer Program, and Dupré Dance Academy.
At the age of fifteen, Pallas won first place in California at The National Society of Arts and Letters Ballet Competition, and placed at the Nationals. Throughout her professional career, she has trained with an array of esteemed teachers in various styles, including Maggie Black in New York. Pallas would recognize the influential style of Miss Black's teaching in professional scenarios the world over. Pallas received the majority of her jazz dance training from iconic choreographer, Bill Goodson, with whom she has performed extensively.
Pallas's performance credits include Dennis Wayne and Dancers, Batsheva Dance Company, Nevada Dance Theater, New Breed Dance Theater (as leading dancer and Ballet Mistress), Israel Ballet, Jerusalem Tamar Modern Dance Company, Los Angeles Chamber Ballet, Los Angeles Classical Ballet, Radio City Music Hall Ballet, Dutch National Opera Ballet, Pandora, De Dutch Don't Dance Division, The Alchemy Ensemble (as dancer/actress/rehearsal coach), Flow Performing Arts and Pallas Dance, to name a few. In Hollywood she performed extensively in television shows, movies, and MTV videos, most notably performing in the very first MTV dance videos, choreographed and produced by the legendary Toni Basil. She has also worked with choreographers Kenny Ortega, Paula Abdul, Bill Goodson, Ann Marie DeAngelo, and Laurence Blake, to name a few. She has performed in musical theater and sailed  around the world on the high seas, performing in Broadway musical adaptions, as a dancer/singer/ Ballet Mistress on the Holland-America Line.
As a freelance choreographer and producer she has created neoclassical and contemporary ballets, as well as experimental fusion concerts for stage and film for, ie: De Dutch Don't Dance Division, Pacific Ballet Dance Theatre, Flow Performing Arts, 4 Steps Forward (Korzo Theatre, The Hague), Poetry International Festival (Stadsschouwberg, Rotterdam), The L.A. Dance Kaleidoscope Festival (CSULA), Jerusalem Dance Theatre, Bethune Theatredans, Pallas-Dance, MTV Korea, and is currently working as artistic consultant, co-director/ producer and choreographer for music videos in development.
Pallas also produces and hosts the internationally broadcast radio show, podcast, and Youtube channel, 'Pallas On Air' (formerly 'Pallas' Dutch Invasion'), in which she interviews rock stars, jazz legends, and up and coming artists. She has worked as the Arts and Entertainment correspondent for DutchbuzZ Radio on Den Haag FM, in The Hague, The Netherlands, and on the world wide web. She has also produced one hour specials and been a guest cohost on the internationally broadcast radio show "Buddhaman's International Experience" on 
MonsterRock.net
 . For two consecutive years Pallas was invited to film "Pallas On Air" on Cruise to the Edge. Recently, Pallas was invited to cohost the progressive rock radio show 'Virtual Noise' on Austin radio station KOOP 91.7;  
koop.org
 on the world wide web.
In 2017 Pallas relocated to the Austin area. She has taught ballet at the Cedar Park Dance Company, has worked as guest choreographer and guest master teacher for One Academy of Dance, is a ballet teacher, rehearsal director, and contributing choreographer at The Dance Academy & Ballet Academy North 1st and 2nd Companies, teaches ballet at The Dance Spot, and has recently become a nationally certified yoga instructor.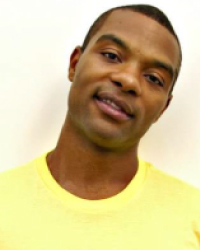 Dereke' Thompson
Dereke' started his dance career in Chicago with the dance group 2XS. He was invited to LA for a Janet Jackson audition that led to him to the discovery of Monsters of Hip Hop. After being selected for the show in LA under the direction of Tabitha & Napoleon, he continued to be featured in various commercials. He was also a stand-in dancer for MTV ABDC & assisted choreographers on SYTCD. He was on two international tours with artists Kat Deluna, Amei, and Anahi, traveling to Europe, Asia, & South America. Dereke' lived in Mexico City for five years, where he worked as a judge for Hip Hop International and Infinity dance studio which competed in the US and won various top awards at Nuvo, Monster of Hip Hop, etc. While teaching, he choreographed various tours, including Belinda & Gloria Trevi. He is now residing in Austin ready to invest in the future success of the city's dance & fitness scene!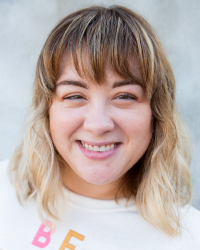 Brie Underwood
Brianna is from a family of dancers, her mother dancing in high school, along with her two younger siblings, Ali and Grant, who also dance! Brianna started dancing when she lived with her family in Harker Heights, TX. After moving to Austin, Brianna danced with Broadway Dance and Fitness under the direction of Heather Nickens-O'Hara and ended at The Dance Spot, dancing with Rise Dance Company under the direction of Quinton Weathers. After high school, Brianna joined BHumn Dance Company as Cheryl Copeland's assistant. She has taught classes for Twin Lakes YMCA, Kinderdance, The Dance Spot, and most recently Dance eMotions. Her dancing has taken her all around the country as a competitive dancer as well as getting to take classes at Edge in Los Angeles. Her dancing has brought her many awards and accomplishments including being inducted into the Hall Of Fame Dance Challenge website and dancing half-time with the Dallas Cowboy Cheerleaders. One of Brianna's passions is children as she was a preschool teacher for 3 years, specializing with two year olds. Also, she has recently graduated from the Aveda Institute and has her license in cosmetology.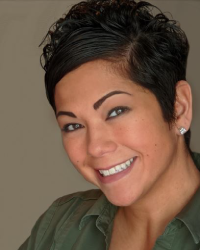 Ann Marie Schuler
Ann Marie is an award-winning dancer, teacher, choreographer, actress, and singer, who has been teaching and performing for over 25 years. She grew up in Des Moines, Iowa, studying dance at Becky Nalevanko's Dance and Tumbling Studio. She was the Co-Director of Hudson Dance Academy, in the Twin Cities, from 2006-2009, a teacher and choreographer at Dance FX, in Des Moines, from 2013-2015, and most recently, was the Owner/Director of AMS Dance Collective in Indianapolis, prior to relocating to Austin. She has adjudicated dance/talent competitions and travels where she is needed to teach dance workshops, as well as to choreograph competition solos and group routines. AnnMarie specializes in Hip Hop, Contemporary, Ballet, and Musical Theatre. She performed in productions of "West Side Story" (Margarita), "The Pajama Game" (Poopsie), and "A Chorus Line" (Cassie), and also choreographed for Community Theater and High School productions of "Guys and Dolls", "Wizard of Oz", and "The Nutcracker". She has both studied with, and had her work performed, for Emmy-winning choreographers, Mia Michaels, Wade Robson, Tyce Diorio, Brian Friedman, Cris Judd, Chuck Maldonado and Kevin Maher, among others. AnnMarie is excited to bring her love of the performing arts to The Dance Spot family!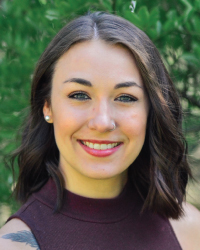 Courtney Snow
Courtney grew up in Oregon where she was a competitive gymnast for 10 years before moving on to be an all-star and collegiate cheerleader. Once in college, her interests shifted quickly to dance! Courtney graduated in 2017 with a BS in Dance Performance from The University of Oregon, where she danced and choreographed for the annual department concerts. Once she moved to Austin she landed at First Street Studio where she auditioned for the professional dance company, Chaddick Dance Theater, she is heading into her second season with CDT. Her teaching career started off with being an instructor through KinderDance North Austin where she taught combo- ballet, tap and tumbling classes. She also has a background in teaching acro, contemporary, hip hop and improvisation. Courtney is eager to continue to grow in her dance artistry and eventual obtain an MFA in Dance!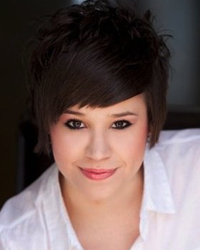 Andrea Torres
Andrea Torres was raised in McAllen, Texas. With a Bachelor of Science degree in American Dance Pedagogy and Minor in Business Entrepreneurship from Oklahoma City University, she has choreographed and Performed on many stages in New York City including Radio City Music Hall, Highline Ballroom, Symphony Space, the Paul Taylor Studios, Actor's Fund Arts Center, IZOD Center, Connelly Theater, and Kaye Playhouse to name a few. Andrea's performances include tap dancing on The Colbert Report on Comedy Central, Dancing in The Shine On Awards Show at Radio City Music Hall hosted by Meryl Streep, Good Day Austin on FOX, The A.C.E. Awards, PBS Documentary Special, and as a featured tap dancer for the Step Up 3D promotional music video. Andrea has performed with Bessie Award Winner Michelle Dorrance in the debut of Dorrance Dance, on the shared evening with Dormeshia Sumbry-Edwards at Danspace Project.  in A Shared Evening works with the Co-creator and assistant producer of Imagine Tap, Aaron Tolson. Andrea was a proud member of Germaine Salsberg's Tap Dance Company  Les Femmes Plus for four years. Andrea is/has been on faculty and staff for The Pulse on Tour, DansEncore International Dance Festival, Soul to Sole Tap Festival, The International Teachers of Dance Inc. Convention, Texas Association Teachers of Dancing, Dance Theatre USA, Peridance Capezio Center, and Broadway Dance Center in New York City. Andrea is also the Artistic Director of ATDC. In New York City she created and produced the show "Outed" 2013 and Since then the company has been invited to many festivals including The COOLNY Festival, The Brooklyn Dance Festival, the Dumbo Dance Festival, and Dance to Breathe at the Austin Music Hall, & Paramount Theater. Currently, the company is in production for a brand new show to premiere in Austin, Texas this season. Andrea is Sponsored and promoted by the RAW Artists Organization.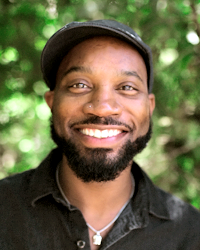 Quinton Weathers
Quinton Weathers started dancing at the age of eight, at Joyce Willett School of Dance in Austin, TX. He studied in jazz, tap, ballet, hip-hop, lyrical, musical theater, gymnastics and also performed with Body Talk Dance Company. He won numerous scholarships from L.A. Dance Force, Urban Jamm, West Coast Dance Explosion and New York City Dance Alliance. At twelve he started training at the Edge in Los Angeles, where he trained with Bill Prudich, Mandy Moore, Adam Parsons, Doug Caldwell, Malaya, Tabitha & Napoleon, Marty Kudelka, and Roger Lee to name a few. Quinton's fresh choreography and outgoing attitude has made him a sought-after teacher and choreographer. He has taught master classes all over the United States, Canada, Korea and Japan. Quinton has judged and taught for Break the Floor Productions, V.I.P, Flow 40 and Hall of Fame Dance Challenge. For five years he taught lyrical, jazz and hip-hop at Simi Dance Center in Simi Valley, California. His students won numerous scholarships and awards and have gone on to work as professional dancers. He has also had the opportunity to assist award-winning choreographer Mandy Moore in Seoul, Korea at the International Jazz Festival and at the Edge. Quinton lived in Los Angeles for five years and is still represented by Bloc Talent Agency. He has worked with the likes of Jennifer Lopez, Beyonce, Angie Stone, Snoop Dogg, Salt & Pepa, Kylie Minogue, Anastasia, Clay Aiken, Ruben Studdard, Solange Knowles, Yasmeen, Parker Posey and Chris Katan. His T.V. and film credits include Nickelodeon's "All That" and "Taina," "2002 Olympics," "Soul Train", "Trading Spaces," "Varsity Blues," "Honey," "Adam and Steve" and "Dreamgirls". He has done commercials and industrials for "So You Think You Can Dance," I-pod, Motorola, Smashbox Cosmetics, Nintendo, Diesel and Levi Jeans, Nike, 7-up, and Pepsi. Quinton was also a dancer on the American Idol 2 Tour and traveled around the U.S. and Canada.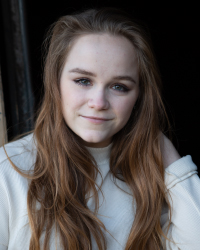 Hailey White
Hailey was born and raised in Austin, Texas and began dancing at the age of two. She has trained in contemporary, jazz, ballet, tap, musical theater, and hip hop and has received scholarships and awards through conventions and competitions throughout her life. Hailey has assisted The Streetz Dance Convention and world renowned choreographers and teachers. She found a love for teaching/choreographing and began working with/teaching children in 2015. She now teaches at the collective and around the Austin area and hopes to branch out to new places and people to continue to grow, inspire, and be inspired!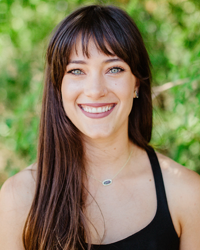 Hannah Woolridge
Hannah Woolridge, who recently relocated to Austin, TX, began dancing at the age of 3 in Corpus Christi, TX. She has gone on to earn a B.F.A. in Dance from Sam Houston State University, is certified in Mat and Reformer Pilates, as well as pursuing her Gryotonic® Certification. Hannah performed with the Corpus Christi Ballet from 2004-2013 starring in various roles such as; Clara, Dew Drop Fairy, Russian dancer, Mirliton, Pirouette Doll, and Harlequin Doll in Nutcracker, Cygnet in Swan Lake, and the Generosity Fairy in Sleeping Beauty. She attended several summer intensives including Ballet Austin studying under Stephen Mills, the School of American Ballet studying under Peter Martins and Kay Mazzo, and the Alonzo King Lines Ballet. While pursuing her degree at Sam Houston, Hannah had the opportunity to work with various international choreographers, including Gerard Theoret and Maurice Causey, as well as perform as a member of Nicolay Danceworks in A Wynne Home Nutcracker. After graduating from Sam Houston State University in 2016, Hannah spent three months in Rome, Italy dancing and performing with VivoBallet under the direction of Enzo Celli. Upon returning back to the states Hannah began dancing as a Resident Guest Artist with Corpus Christi Concert Ballet for the 2017-2018 season as well as teaching at the Ballet Academy of Corpus Christi.