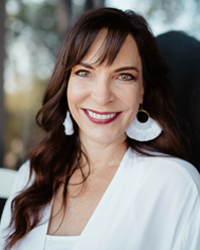 Kathy Dupuy - Owner
Kathy started dancing seriously in high school and has continued to take classes and had the opportunity to perform through various studios in Austin. Through the years, dance has proven a great way for her to stay fit after having 4 kids and maintaining a busy lifestyle. She has successfully pioneered multiple businesses from start up to maturity including Texas' largest household staffing service, Mom's Best Friend, which she founded in 1994. She and her husband, Stuart, now run this together, along with the College Sitters & Tutors Barton Springs franchise. She also started and ran a residential care, assisted living home for seniors, for 10 years. Kathy has served on various boards, and her companies have been recognized for outstanding achievement, as well as a commitment to giving back to the local community. As a dancer herself and mom of 4 kids who all danced at one point or another, Kathy understands the need for a high quality studio environment catering to the needs of both adults and children, thus the creation of Balance Dance Studios in 2012. Kathy's business expertise and entrepreneurial spirit, combined with her passion for the art of dance, create the perfect combination for her role as studio owner of Balance Dance Studios. Kathy purchased a Round Rock studio, The Dance Spot, in 2017, and now manages both locations. Kathy and her family reside in Southwest Austin and are the proud parents of Grace, Kaitlyn, and James and Jordan.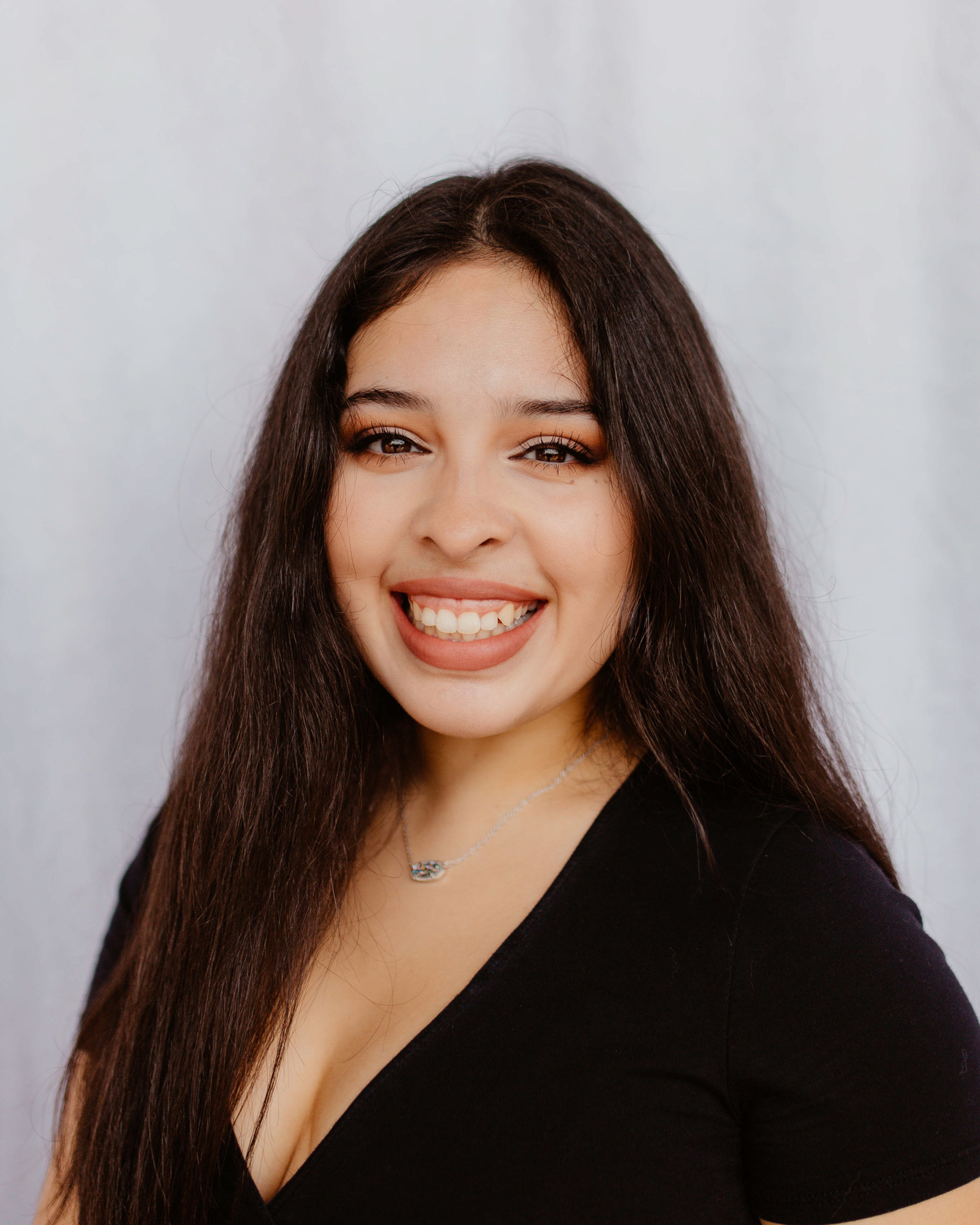 Angelina Barba
Angelina Barba always had a passion for dance since she was a child. She was born in Los Angeles, California and began her training in hip hop at the age of 8. She then soon moved to Austin, Texas to continue her training at local dance studios. She competed with 2 Hype hip hop company for 5 years, under the direction of Leslie Garcia. Angelina joined the Rouse Royals drill team in high school and served as a line officer her senior year. Along with her senior year of high school, she competed with eSTREET hip hop company, under the direction of Justin Streeter. Angelina has received Grand National titles and many awards throughout her competitive dance team years. She has also received scholarships for The Streetz Dance Convention, has attended Monsters of Hip Hop for many years now, as well as prestigious assistant opportunities by her mentors. Angelina's found love for teaching has given her many opportunities as she now teaches at many local studios and schools in the Austin area regularly. Angelina wishes to continue her training and growth as both a student and a teacher. She is excited to continue to create choreography, teach and share her passion for dance!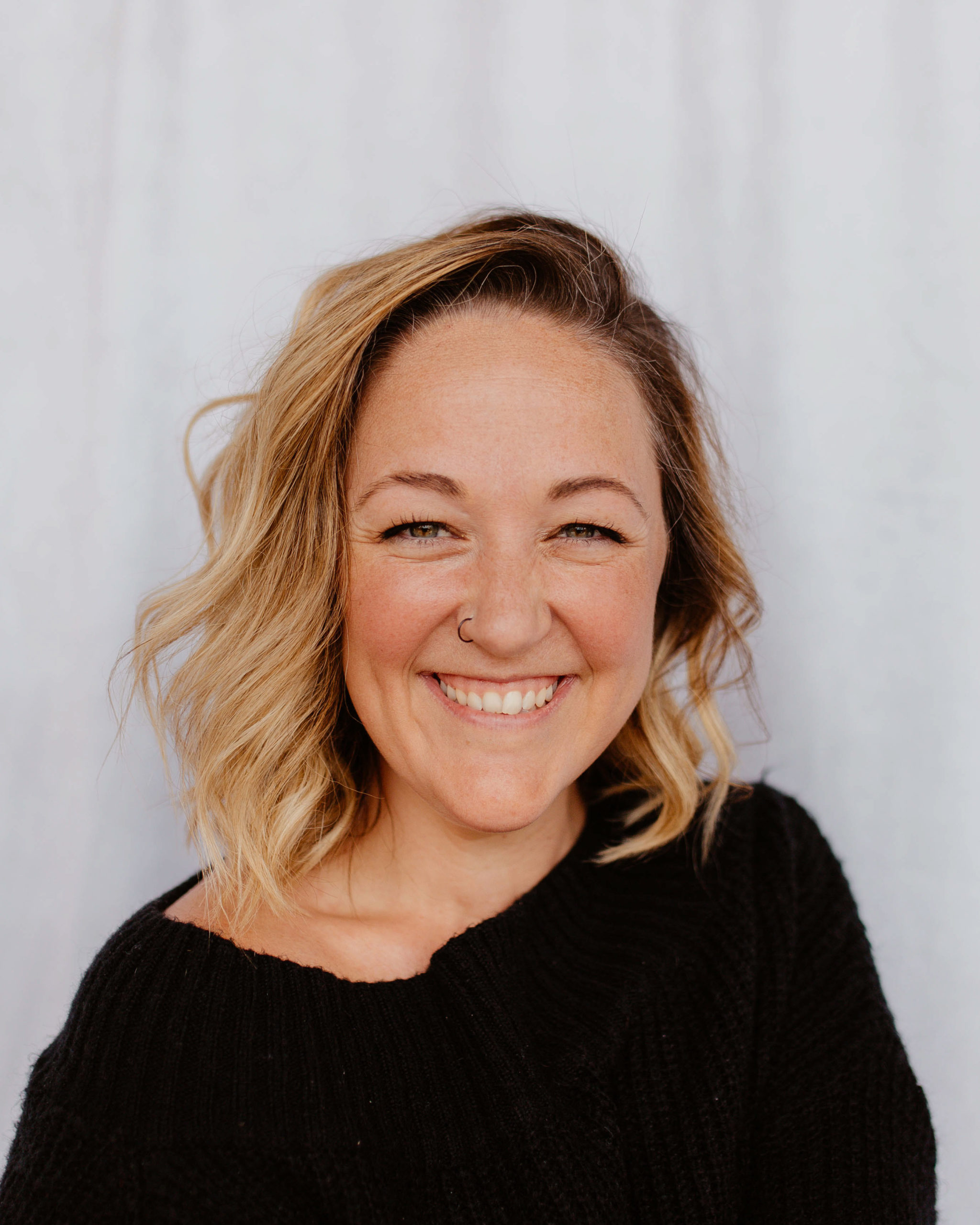 Melissa Best
Melissa began dancing at age 2 and has studied dance across the world from New York City to Germany.  Her dance career has been very active in the local Austin community since 1999, teaching in numerous dance studios and Drill Teams in around the country. She is certified as a pre-school teacher where she is educated and trained in early childhood development and has spent the most of her adult life inspiring a love of life and dance in her students.  From 2013-2020, she co-owned Evolution Dance Center and created a nurturing home for professional seeking dancers with the award winning EVOLVE Dance Company. Melissa is passionate about cultivating an environment that is safe and explorative for her dancers, challenging them to set goals, take risks, and make change. Under her direction, her dancers have received regional and national recognition and her choreography been nationally recognized and awarded.   Melissa brings a fresh and exciting energy into her classroom, instilling confidence and creativity in her students.  As a military wife, she is ready for anything life throws at her, and is passionate about cultivating a future of leaders that are confident, powerful, fearless, and creative. Melissa's goal is to provide a customized dance experience for each dancer based on their own personal needs and goals and to provide a safe space to explore their growth and lead us in the future.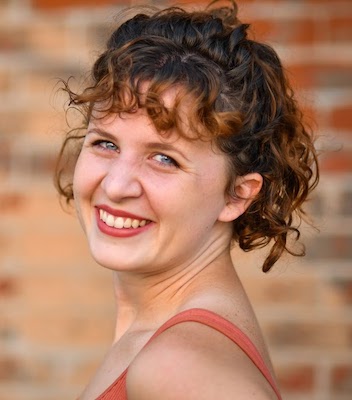 Mica Carson
Mica began her dance training near Austin, TX at the age of 8, training and performing as a member of a competitive dance company. Her instructing career began at age 15 as she assisted special needs dancers of the program 2dance2dream. She continued her dance training at Hope College, earning a BA in Dance Performance & Choreography. While attending she was in H2 Dance Company and toured the Midwest, performing modern and afro-fusion works by Matt Farmer and Crystal Frazier. Her favorite performances include tapping in Chicago Tap Theatre's holiday show and also showcasing her choreography at the Centre Du Danse De Marias in Paris, France. Mica choreographed and danced for Outlet Dance Company In Chicago and instructed dancers both in studios and as a faculty member for Activate Your Artistry Dance Convention. Now an Austin resident, she looks forward to teaching to her home community!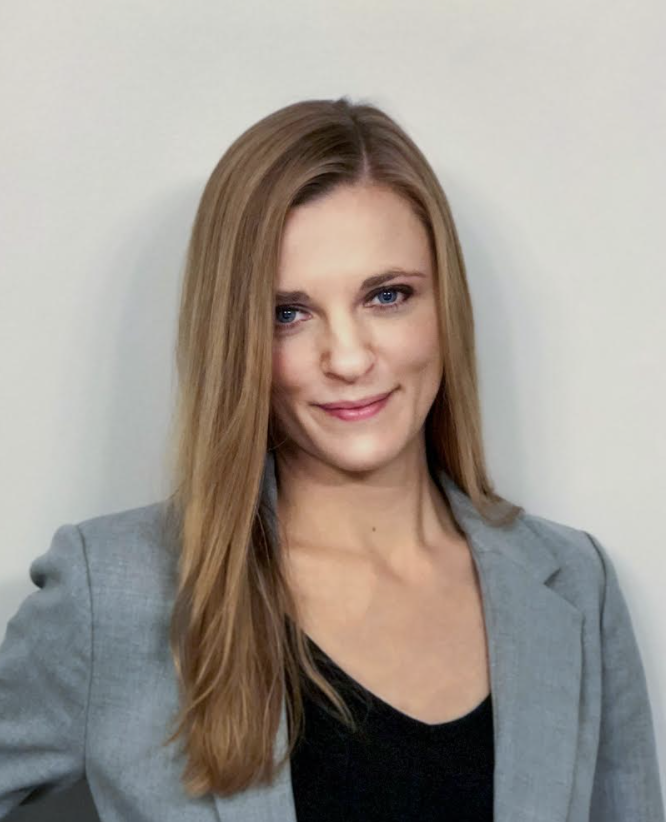 Danielle Cortier
Danielle is originally from South Bend, Indiana. After graduating from Ball State University with a Bachelor of Arts in Dance Performance and a minor in Dance Education, she moved to NYC where she worked as a freelance performer and dance educator for 13 years. On top of freelance performance work, she danced with several companies including Eidolon Ballet in Concert and Mariana Bekerman Dance Company. She has performed all over NYC and the East Coast, including the Lincoln Center "Out of Doors" Festival, Jacob's Pillow, and City Center Studios. She has also performed abroad in Japan. Danielle's national credits include back up dancing for Twenty One Pilots on Late Night with Seth Meyers. Teaching has always been a large part of her life, and she taught at Ballet Academy East on the Upper East Side during her time in NYC. Danielle enjoys teaching students of all ages in many forms of dance including Ballet, Jazz, Tap, Modern, and Contemporary. She has been a Dancer, Assistant Choreographer, and US Company Manager with Keiko Fujii Dance Company based in Osaka, Japan since 2015.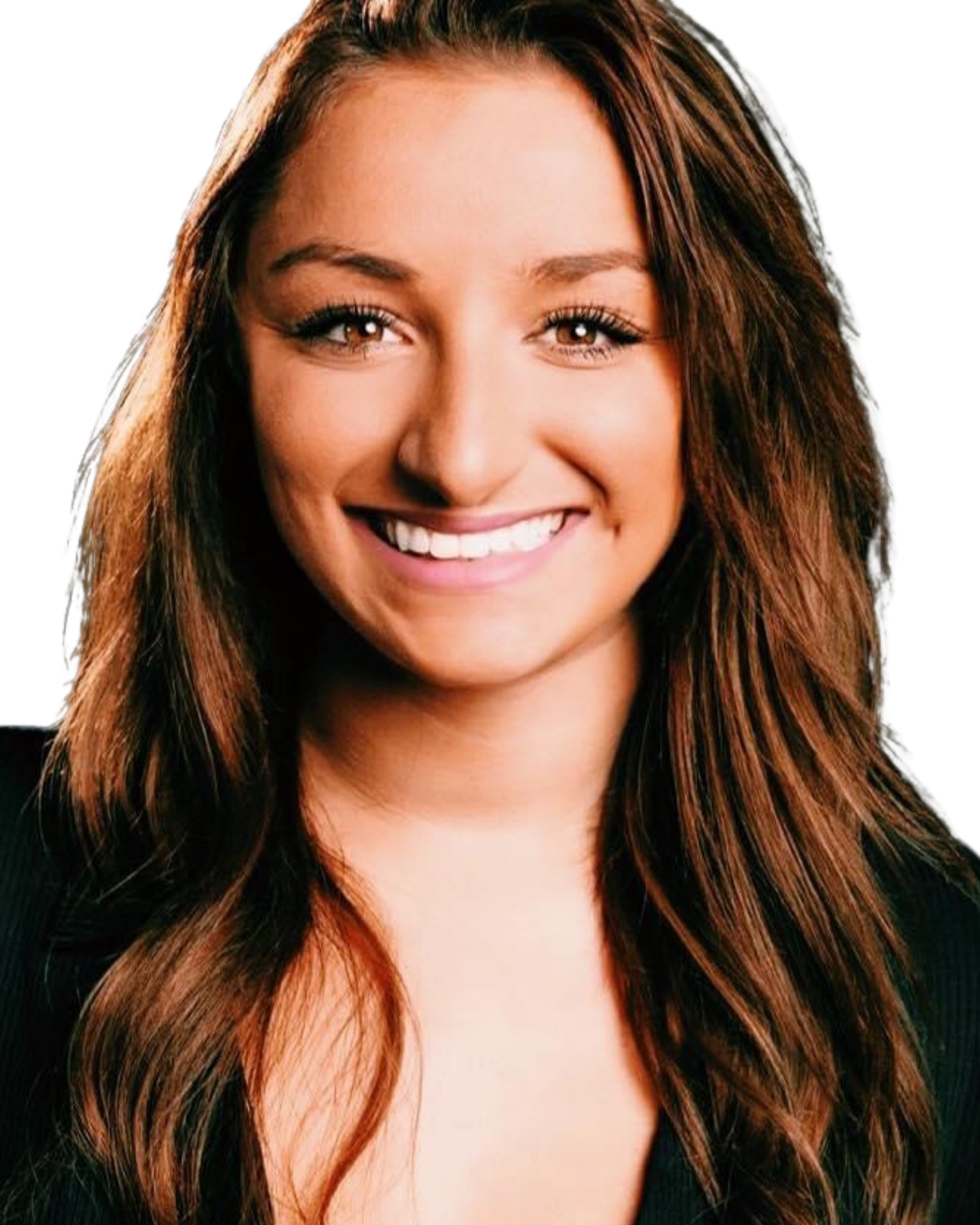 Malia Gearhart
I have been doing acro since I was six years old. I was taught by a top acro/tumbling teacher in Nashville who teaches at every studio in the middle Tennessee area. I also used to teach at Milele Academy, teaching acro from ages 3 to 18. Watching kids gain skills is the most rewarding thing as a teacher, and I'm so excited to be working with your kids!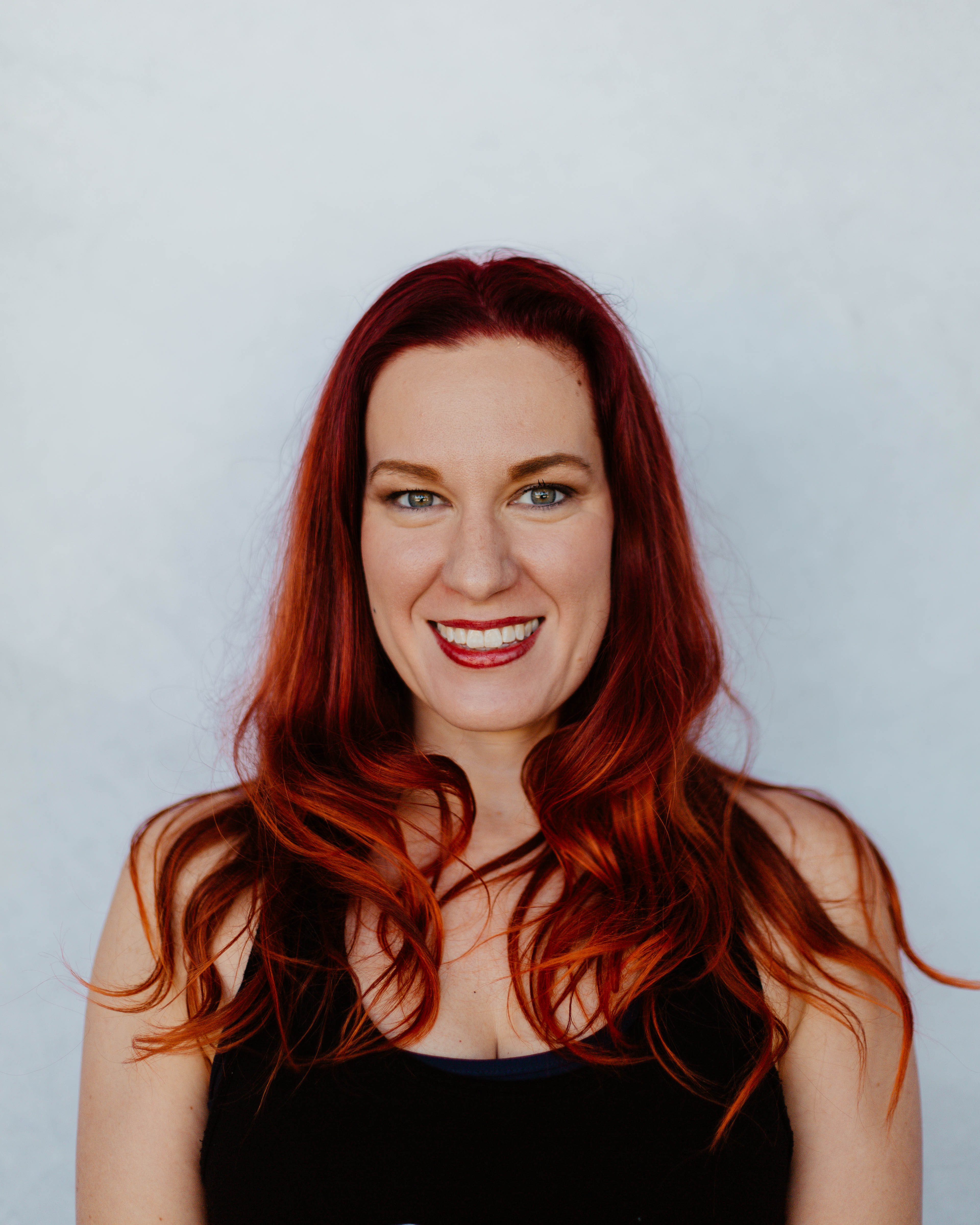 Rebecca Griffith
Rebecca originally began barre classes as a way to become a stronger dancer. Active in the Austin Belly Dance community for years she wanted to take her dance to another level.  She quickly fell in love with the challenging workouts and found her barre tribe at a local studio. After a few physical setbacks in dancing, she discovered that she could keep moving with barre and the love grew even deeper. When the chance to teach arose, she quickly jumped on the opportunity. Rebecca completed her certification to teach with Barre Intensity in early 2019 and has been teaching ever since.  She became a nutrition and wellness coach in early 2020 and loves helping clients reach their health and fitness goals. She brings her sense of humor, belly dance background, and love a good workout to her challenging classes. Rebecca enjoys reading, hiking, painting, and cooking when she's not at the barre.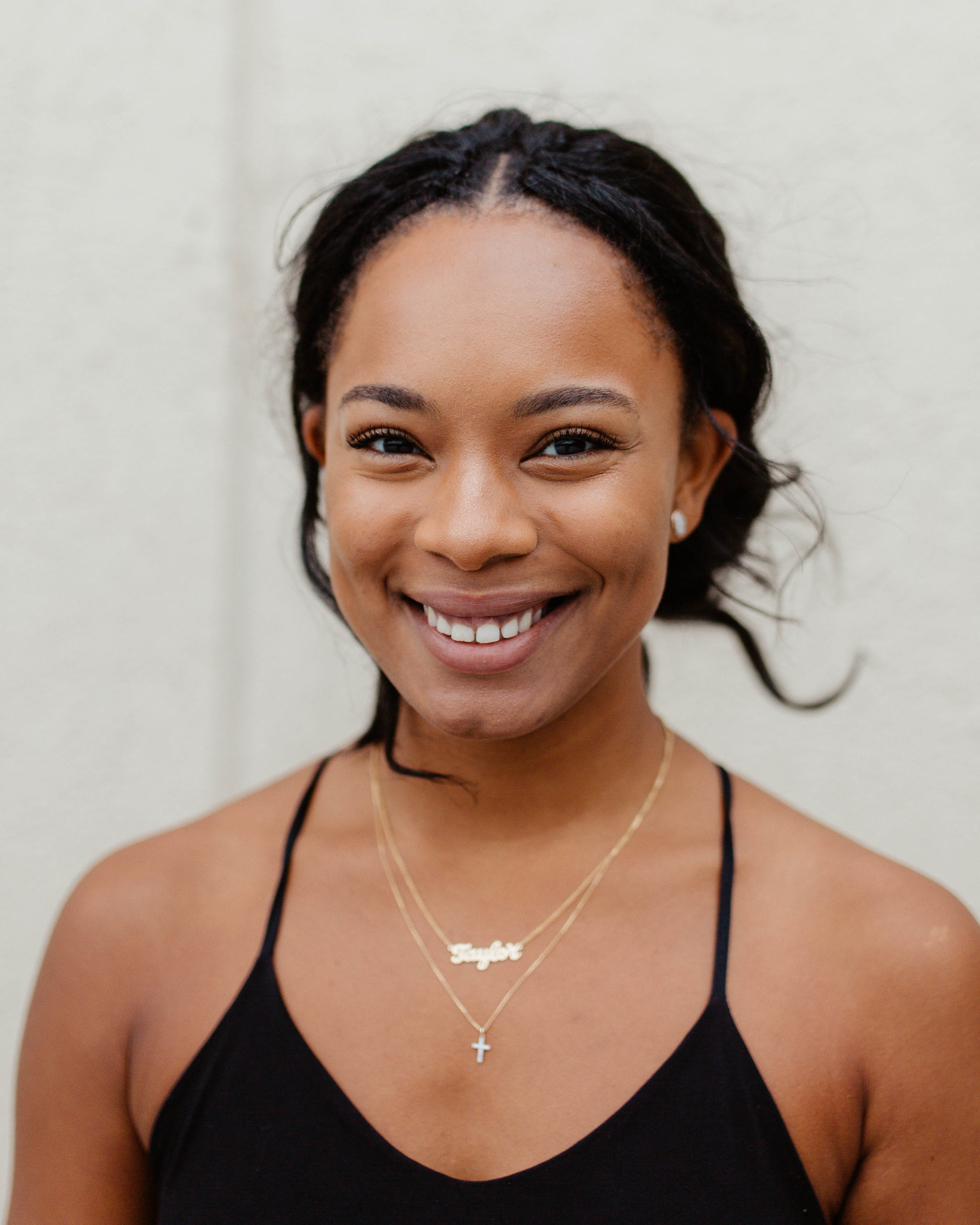 Taylor Harbin
Taylor Noel Harbin was born and raised in Dayton, OH where she began dancing in a creative movement class at the Jeraldine School of Dance. From there she attended Stivers School of the Performing Arts studying dance and choir. In addition to dancing in her school Taylor trained with form Dayton Ballet principal dancer Barbara Pontecorvo at Pontecorvo Studios later joining their pre-professional company Gem City Ballet. Upon graduating from High School Taylor initially attended Point Park University in Pittsburgh, PA where she studied for a year and was able to perform a Martha Graham original piece 'Heretic'. Later Transferring to University of Cincinnati College Conservatory of Music where she studied ballet and performed in Giselle, original pieces set by her professors, and fellow classmates.During her junior and senior year of school Taylor joined the Louisville Ballet as a Corps de Ballet dancer. Later retiring at Ballet Austin.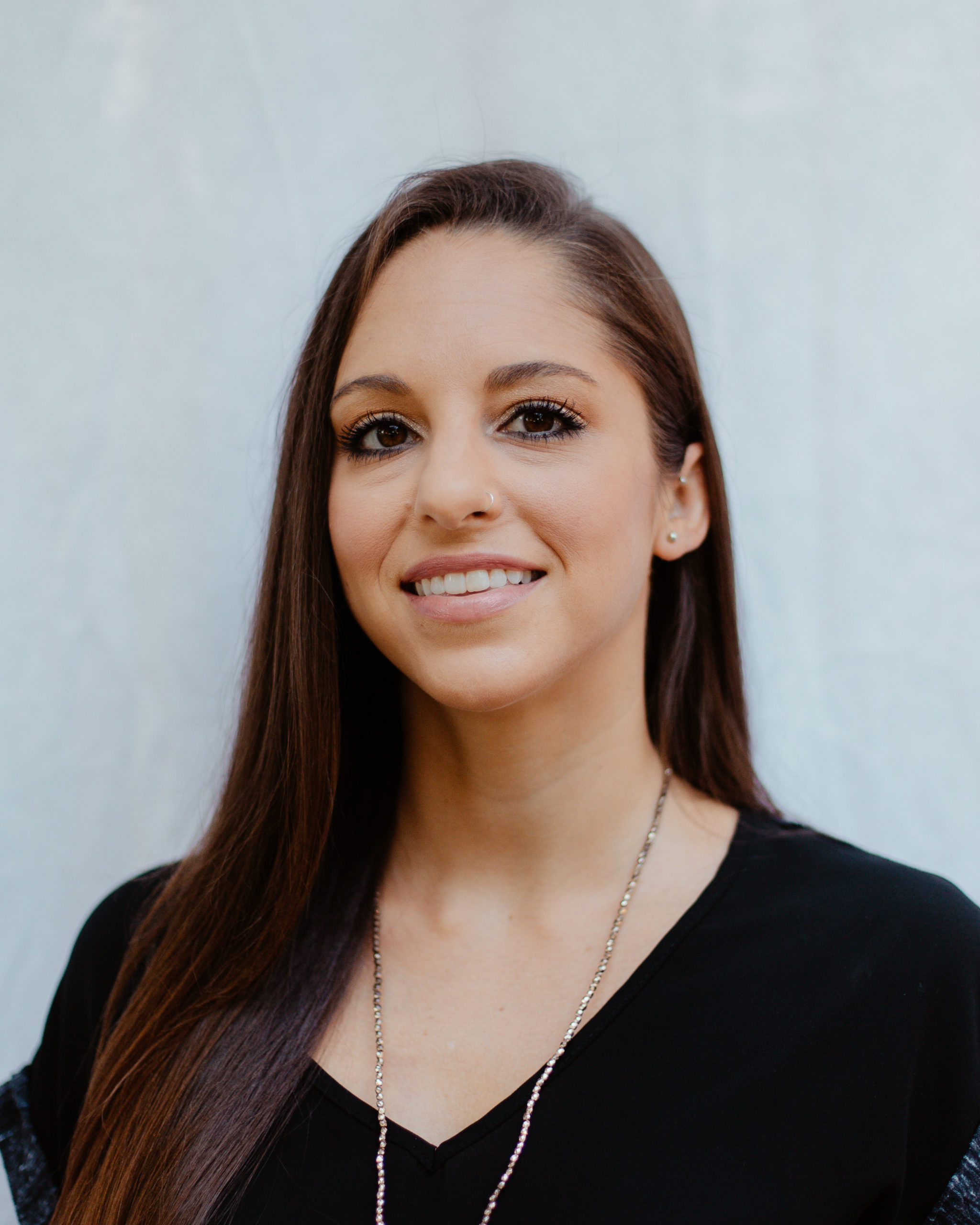 Kyrie Lloyd
Kyrie Lloyd began her dance training in Philadelphia, PA where she studied classical ballet, modern, jazz, and tap. Upon graduating high school, she attended Palm Beach Atlantic University earning a degree in dance. While at PBA, she had the opportunity to study under Demetrius Klein of Demetrius Klein Dance Company, Jin Young Lee from NYCB, and Eileen Hebron from ABT. She also performed and choreographed original work for the university's dance ensemble. Since graduating college, she has been teaching at dance studios teaching all levels of dance, with an emphasis on ballet and modern dance. She also teaches barre fitness classes for teens and adults. She has performed for various South Florida dance companies and artists including Demetrius Klein Dance Company, REACH; A Dance Theater Collective, and Florida Grand Ballet. In addition, she has worked with MUSE Theater Company and has performed works such as CHICAGO and A Chorus Line.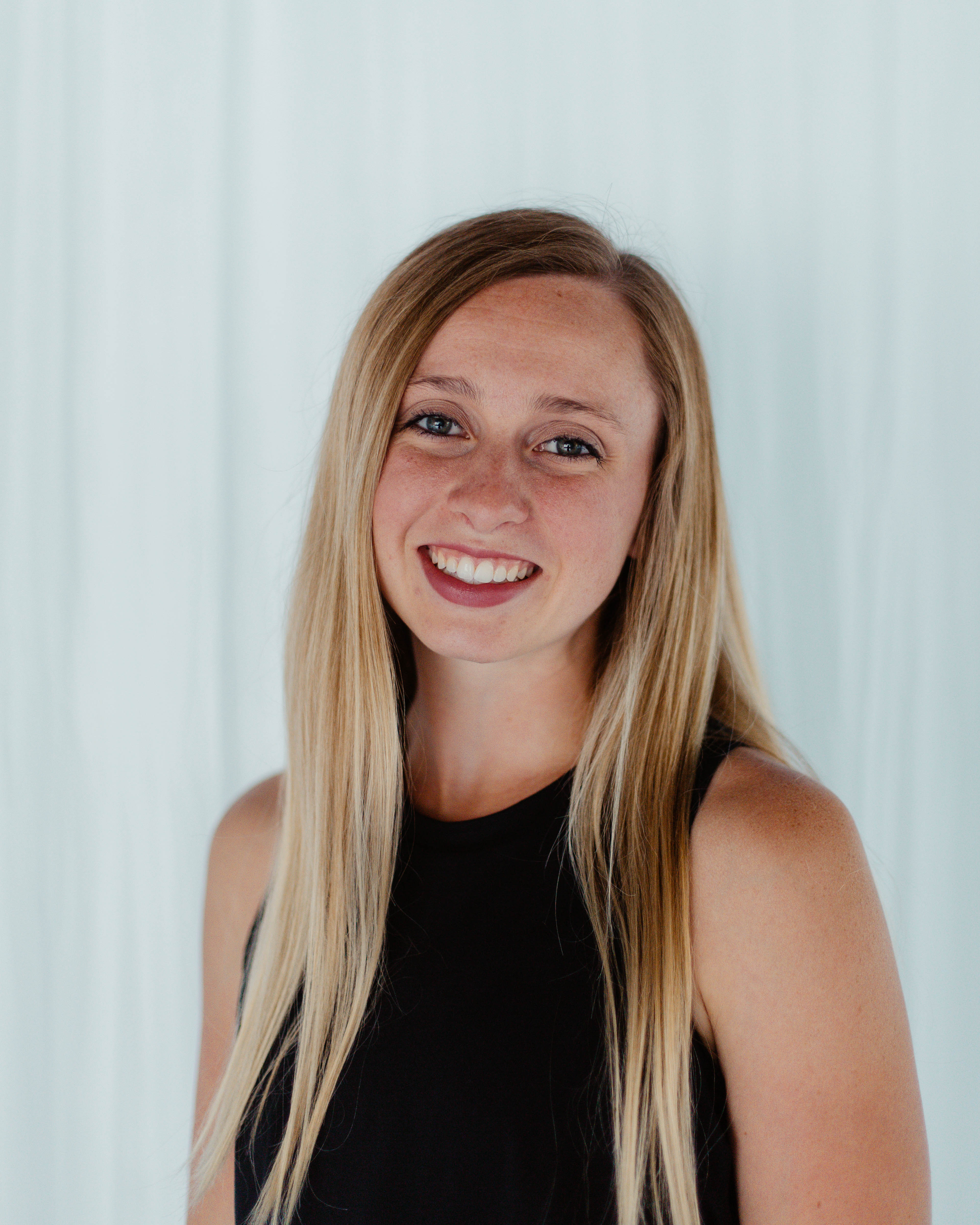 Tori Loper
Tori Loper is a recent graduate from the University of Texas at Austin where she received a BFA in Dance Performance with a focus in Dance Education and a Business Minor. She grew up in Austin, Texas and trained with Rise Dance Company and the WestWood SunDancers. Recently, she has trained with and performed works by Rena Butler, Gesel Mason, Gregory Dolbashion, Kirven Douthit-Boyd, Stephanie Martinez, Jeremy Arnold, and Sandra Organ-Solis. With the University, she has performed in Fall For Dance, Fortitude, the Cohen New Works Festival, and Evolution. Her work has been commissioned by Revolve: A Movement Display in Austin, TX, has been presented by Dance Action, and "Orpheus, a Contemporary Dance Interpretation" for a Rain Water Grant through the Butler School of Music, among other student showcases. Recently, Loper has been commissioned to co-create a full length work for the Cohen New Works Festival that will premiere in April 2021. She has trained with the Soul Escape Company in Dallas in the Summers of 2017 and 2018 and performed in the works of Justin Giles, Will Johnston, and Seth Zibalese, both in Dallas and Los Angeles. To further her dance education practices, Loper has attended the Dance Education Laboratory as an Arnhold Summer Fellow in New York City.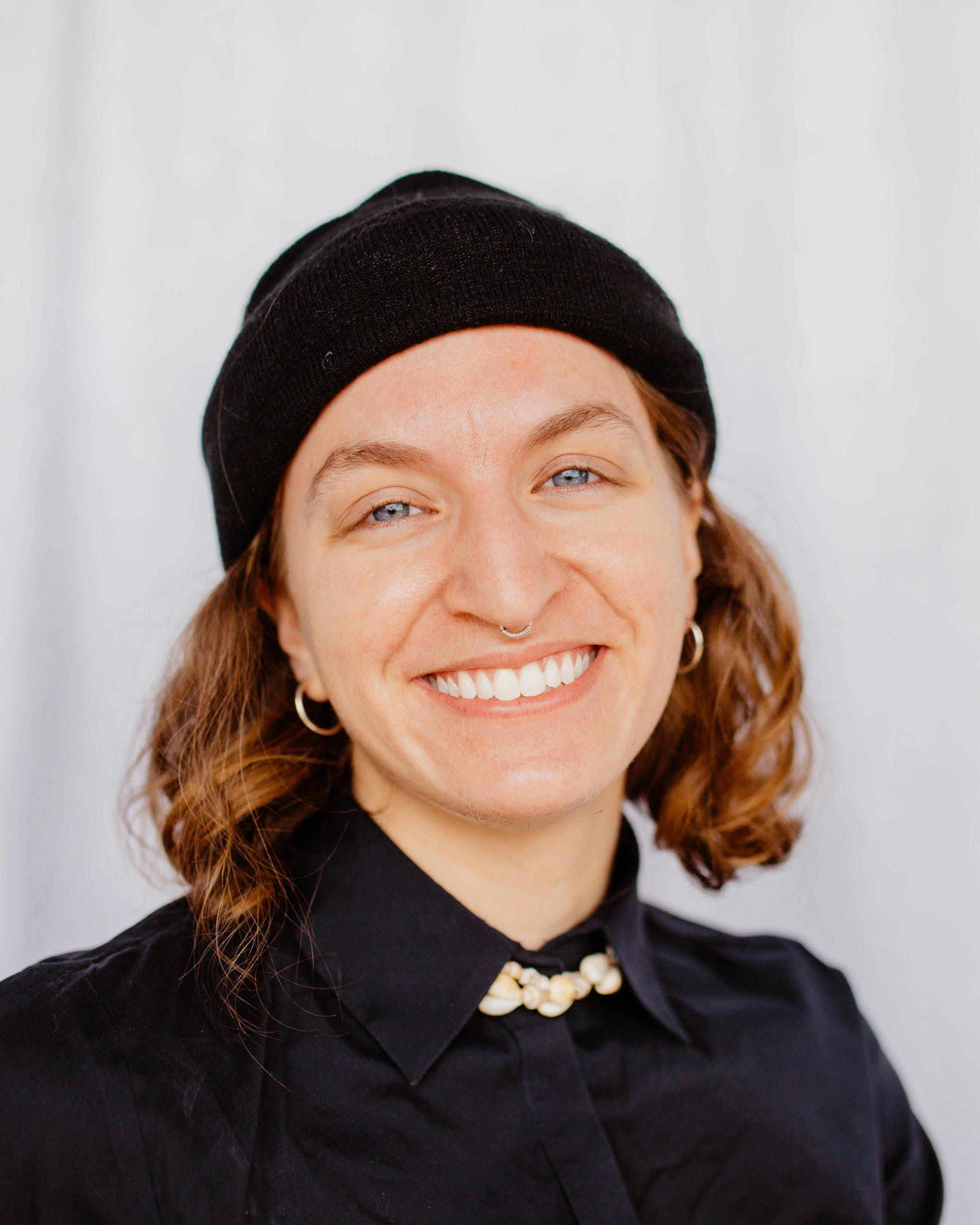 Kelsey Oliver
Kelsey Oliver, an Austin native, is a freelance choreographer, performer, and artist in the digs for ridiculously experimental theatre, video, and dance. As she has taught a wide swath of styles, commercial/competitive dance forms, as well as experiential post-modern explorations, Kelsey has more recently fallen in love with Momentum + Floorwork, her squirrelly take on contemporary movement. Routinely in scrappy, maximalist, humor-struck collaborations, Kelsey has worked with Frank Wo/Men Collective, Rude Mechanicals, Salvage Vanguard Theatre, Magdalena Jarkowiec, Heloise Gold, Thee Gay Agenda, Body Shift, + more. Kelsey received a B.F.A. in Dance in 2015, studying at the University of Texas at Austin and Le Centre National de Danse Contemporaine in Angers, France. She has also been an adjudicator, choreographer, and dance instructor for studios and teams throughout Texas.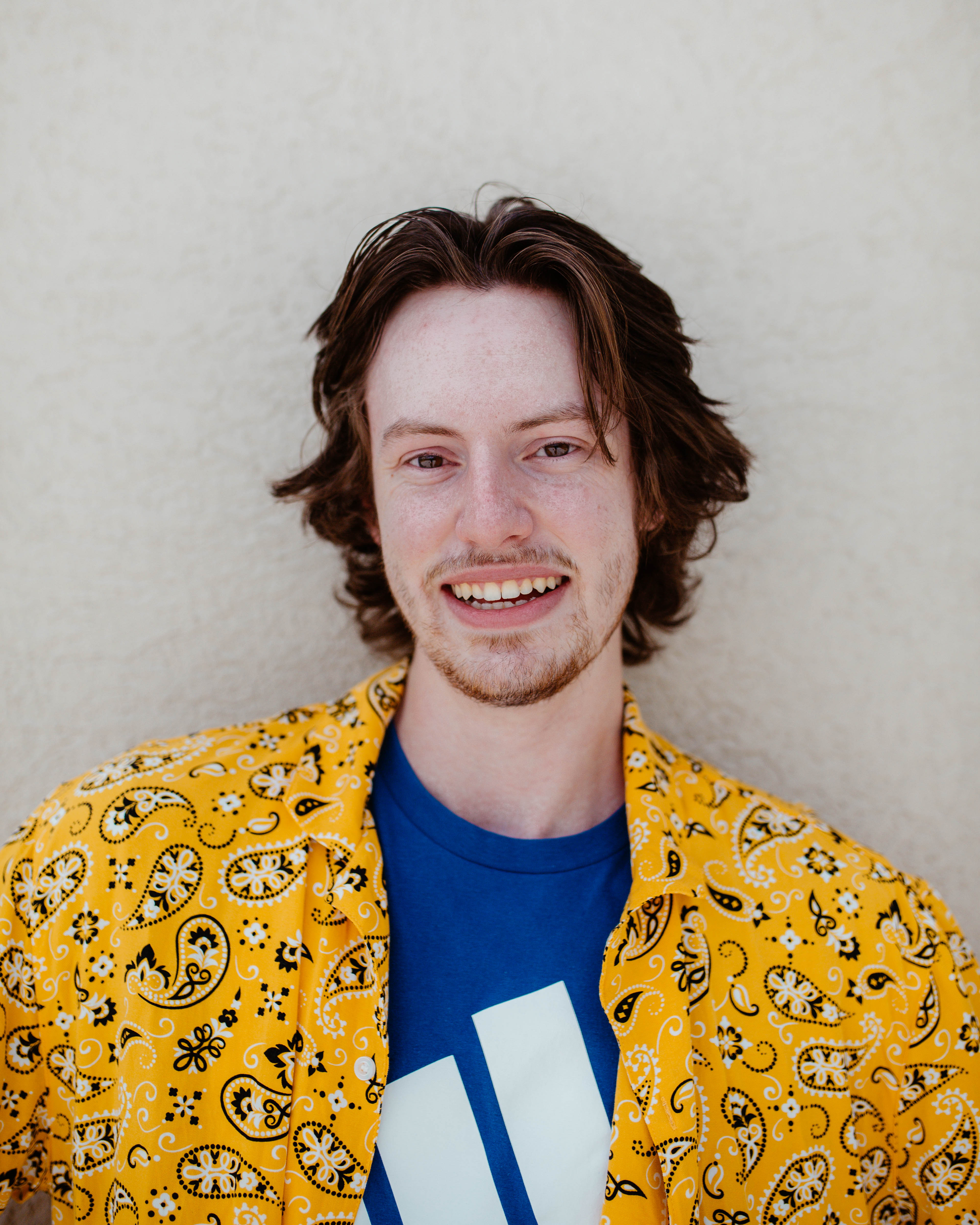 Jason Rhodes
Jason Rhodes 
is from the Austin area. After growing up in a studio he now travels to take classes in Dallas, Houston, and L.A. Jason was also a part of Austin's competitive team EPEK for two seasons and is currently the Creative Director for New Genesis a performance based company. He has also danced for a local artist, performed for Old Navy and done a multitude of other dance gigs in and out of Austin. Jason has been teaching for 5 years and strives to bring out the best dancer in all of his students, using techniques and skills he has picked up over the years. He is now the Hip Hop director at The Dance Spot.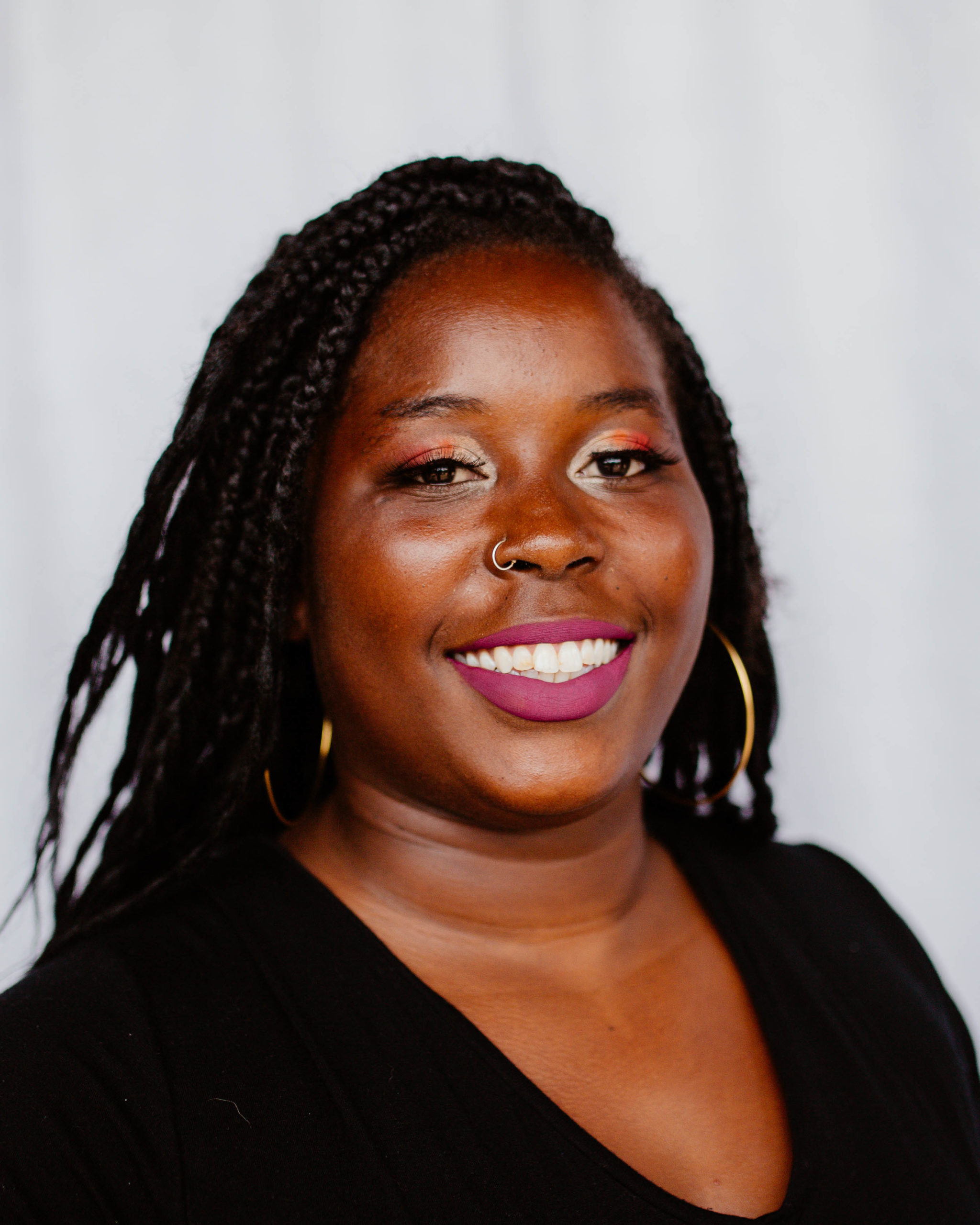 Ki'ana Rowland
Ki'ana considers herself an Austonian, even though she was a military brat and lived in many different places growing up. She started dancing when she started walking and, as she grew up, continued to dance in her garage and put on talent shows for her parents. She performed in many talent competitions as she moved across the globe and ultimately became the captain of her step team in 8th grade and later, the creator of the first hip hop dance club at her high school. She went to school to play basketball at Trinity International in Chicago, and then transferred to the University of North Texas, where she joined Choreoblock, also known as UNT FSA Modern. She became a choreographer and later, the creative co-director for the team, between 2015-2017. In the meantime, she also danced on Neighborhood, in Dallas, out of DFC dance studio, and went to World of Dance, placing 1st in 2016, and 3rd in 2018, winning crowd favorite both years, as well as Summer Meltdown, in Houston, in 2016, taking home 1st, and Dancers' Paradise, in Mexico, in 2017 and 2018. After completing school at North Texas, she finished out her time with Neighborhood, in the spring of 2018, and became the director of the youth team, Impact N Change, for the 2019 WOD Dallas season. In August 2019, she moved home to Austin. She love dancing and is committed to continuing to make it a part of her life, to learn and grow, and try to help promote growth for those around her.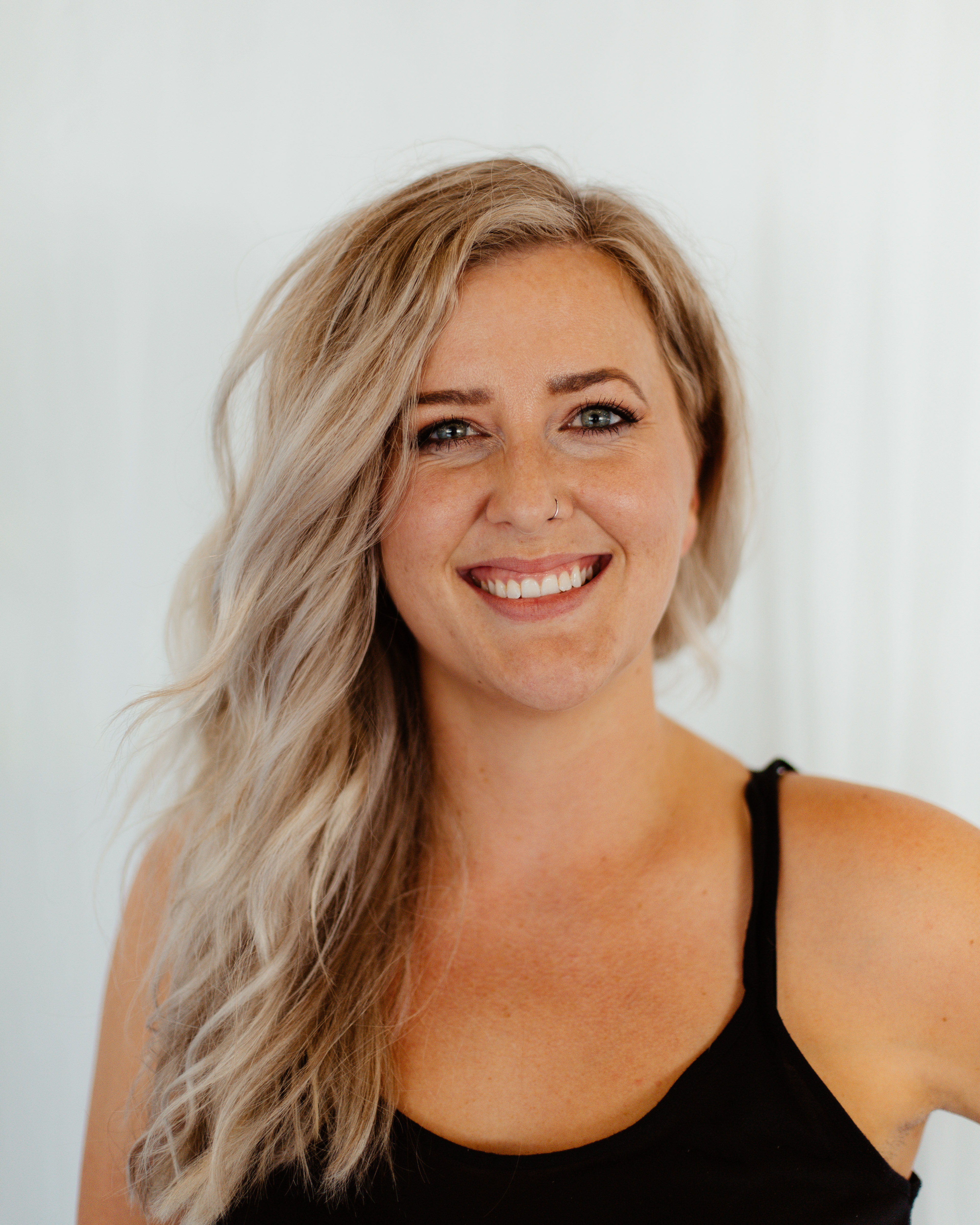 Dani Sanders
Dani Sanders
, CPT, FMT, is a fitness professional that focuses on dancer health and performance, and functional fitness. She studied Exercise Sports Science at Texas State University in San Marcos, TX and graduated with her Bachelors in 2015. She has worked in multiple gyms and dance studios across Texas teaching her love of health and fitness and sharing the benefits of sport specific training with dancers. Dani started dancing at a young age up until her early twenties when a chronic hip injury pushed her into another direction. This is where her passion for cross training and educating dancers began. Her dance training experience coupled with her copious amounts of kinesiology and physiology knowledge has given her the ability to work with dancers in a unique way that has yet to hit mainstream dance studio training. Her program is designed using scientifically proven muscle training protocols that incorporate both dance techniques and Pilates ideologies. She works hard to cross train dancers in order to keep them dancing longer, injury free, and performing at their best.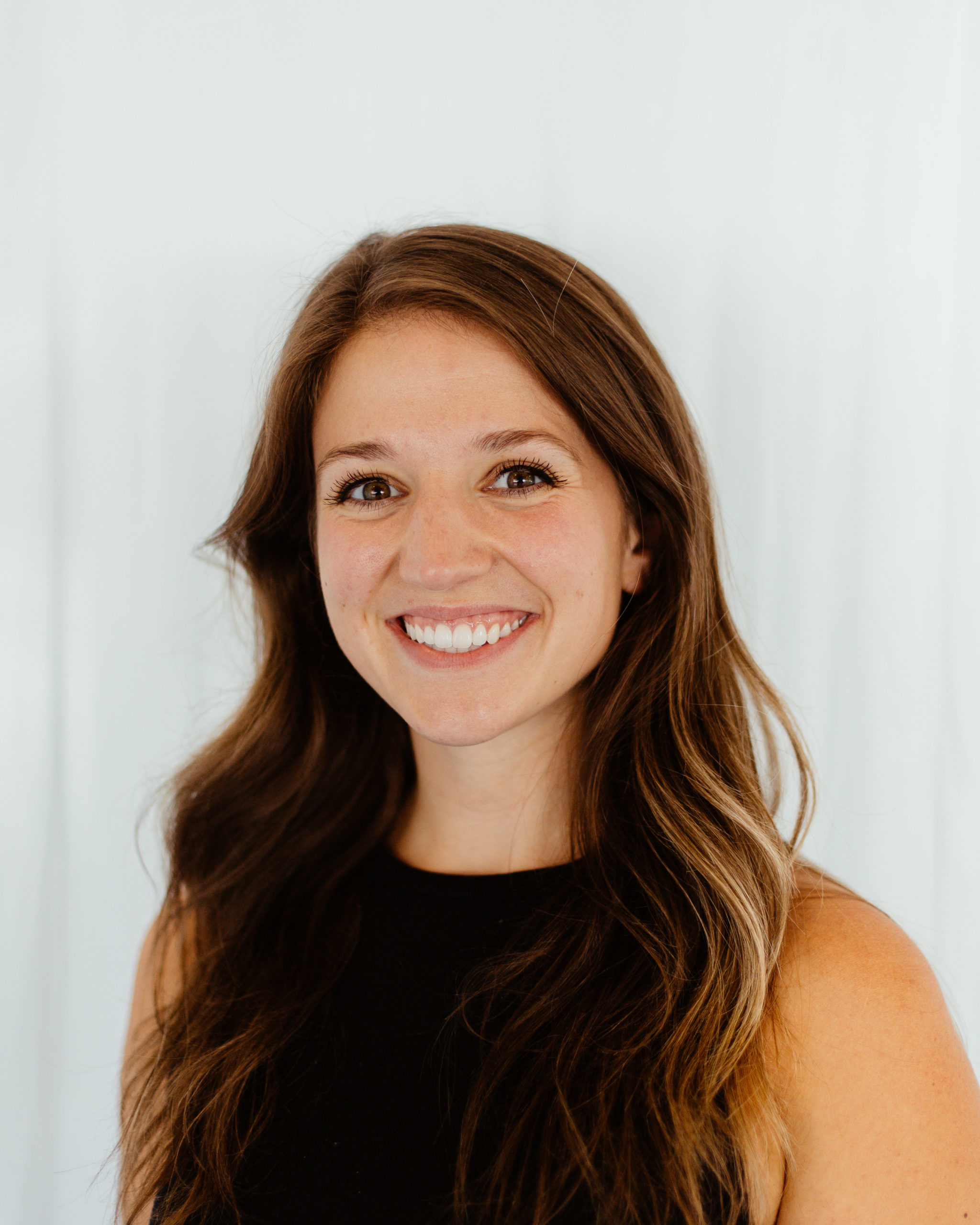 Lisa Schreck
Lisa Schreck has always had a lifetime love of learning and dance! This started for her in her hometown of Cedar Falls, IA and led her to Ball State University where she graduated with her BFA in Dance. During her time at Ball State, she had the opportunity to perform across multiple genres in shows such as; Swing! The Musical, A Chorus Line (Bebe u/s, Dance Captain), modern dance concerts, and collaboratively in student led grant projects. In 2017 she worked closely with Sidra Bell on the project i2i: impact to innovation, an immersive evening length concert. After graduating, Lisa moved to Indianapolis, IN where she performed in the annual IPL Yuletide Celebration, The Fringe Festival, and Flourish: A Modern Dance Showcase; a recurring concert at the White Rabbit Cabaret. In addition to performing, Lisa taught dance to students from ages 2 to adult. She is so excited to be in Austin and share her love of dance!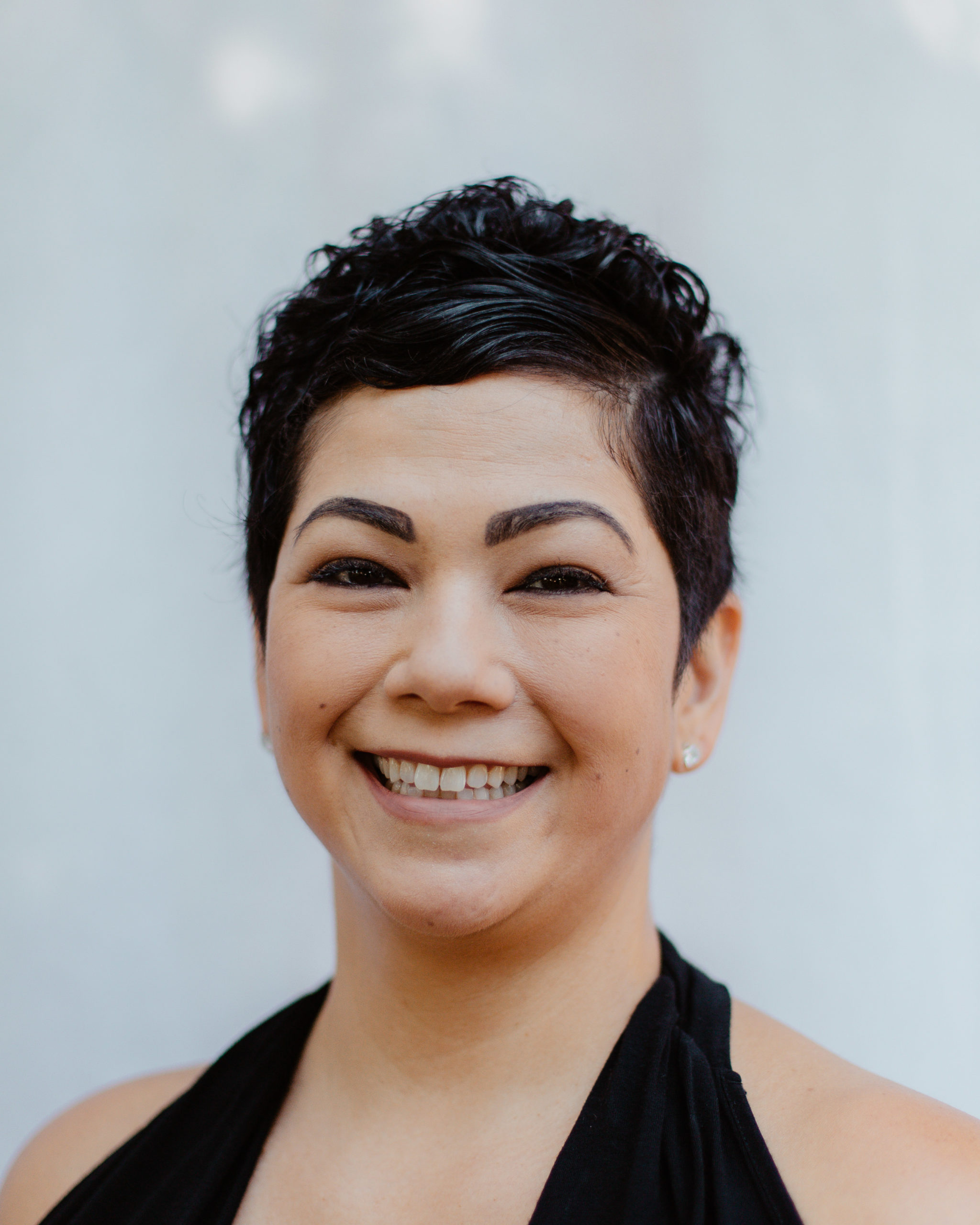 Ann Marie Schuler
Ann Marie is an award-winning dancer, teacher, choreographer, actress, and singer, who has been teaching and performing for over 25 years.  She grew up in Des Moines, Iowa, studying dance at Becky Nalevanko's Dance and Tumbling Studio. She was the Co-Director of Hudson Dance Academy, in the Twin Cities, from 2006-2009, a teacher and choreographer at Dance FX, in Des Moines, from 2013-2015, and most recently, was the Owner/Director of AMS Dance Collective in Indianapolis, prior to relocating to Austin. She has adjudicated dance/talent competitions and travels where she is needed to teach dance workshops, as well as to choreograph competition solos and group routines. Ann Marie specializes in Hip Hop, Contemporary, Ballet, and Musical Theatre. She performed in productions of "West Side Story" (Margarita), "The Pajama Game" (Poopsie), and "A Chorus Line" (Cassie), and also choreographed for Community Theater and High School productions of "Guys and Dolls", "Wizard of Oz", and "The Nutcracker". She has both studied with, and had her work performed, for Emmy-winning choreographers, Mia Michaels, Wade Robson, Tyce Diorio, Brian Friedman, Cris Judd, Chuck Maldonado and Kevin Maher, among others.  Ann Marie is excited to bring her love of the performing arts to The Dance Spot family!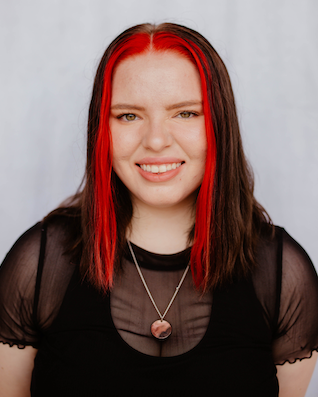 Haley Sikes
Haley Sikes is a dancer, performer, choreographer, and teacher based out of the Austin area. She started dancing at the age of three, training in many different styles, with a focus on hip hop and contemporary. Haley has been teaching dance for the past five years, and her resume includes working for Prestige Dance Convention, choreographing for many Hip Hop crews all over Texas, and being a background dancer for local artists. She has a fresh new view that she uses to spark creativity among other young artists.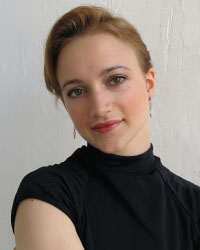 Jessica Stroh
Jessica Stroh began her love affair with dance at the age of 3 in Ocala, Florida. She joined the Marion Ballet Theater and performed for 8 years under the direction of Nicole Benson and was a part of numerous ballets; performing notable roles including the Sugar Plum Fairy, Odette, and Princess Florine. In 2015, she graduated Summa Cum Laude with a BFA in Dance and a minor in Psychology from the University of South Florida receiving the notable BRAVO! Scholarship in Dance Award. Under further scholarships, Jessica trained with Sarasota Ballet Company, Bodytraffic, Repertory Dance Theatre, Alonzo King's LINES Ballet, and USF's Dance in Paris Program. Jessica has had the privilege of performing works by world-renown artists including Ohad Naharin, Alonzo King, Maurice Causey, and Robert Moses. In 2016, Jessica moved to New York City where she had the honor of working and collaborating with Colleen Thomas Dance, Dugal Dance Projects, Alexeya EM, Rosie DeAngelo, Bryce Dance Company, and BodyStories: Teresa Fellion Dance. In NYC, Jessica taught with Greenhouse Arts Center and Global Community Charter School. She has choreographed, performed, and taught in NYC, North Carolina, Florida, Texas, Ho Chi Minh City, Vietnam, and Paris, France. She is the recipient of Brooklyn-based Spoke the Hub's 2018 People's Choice Award where she presented an evening-length work with a collaborator, Laura Mobley. Jessica now resides in Austin, TX, and joyfully teaches at Ballet Austin and creates with her performance company, Alt Project, alongside co-creator, Laura Mobley. Altproject.co.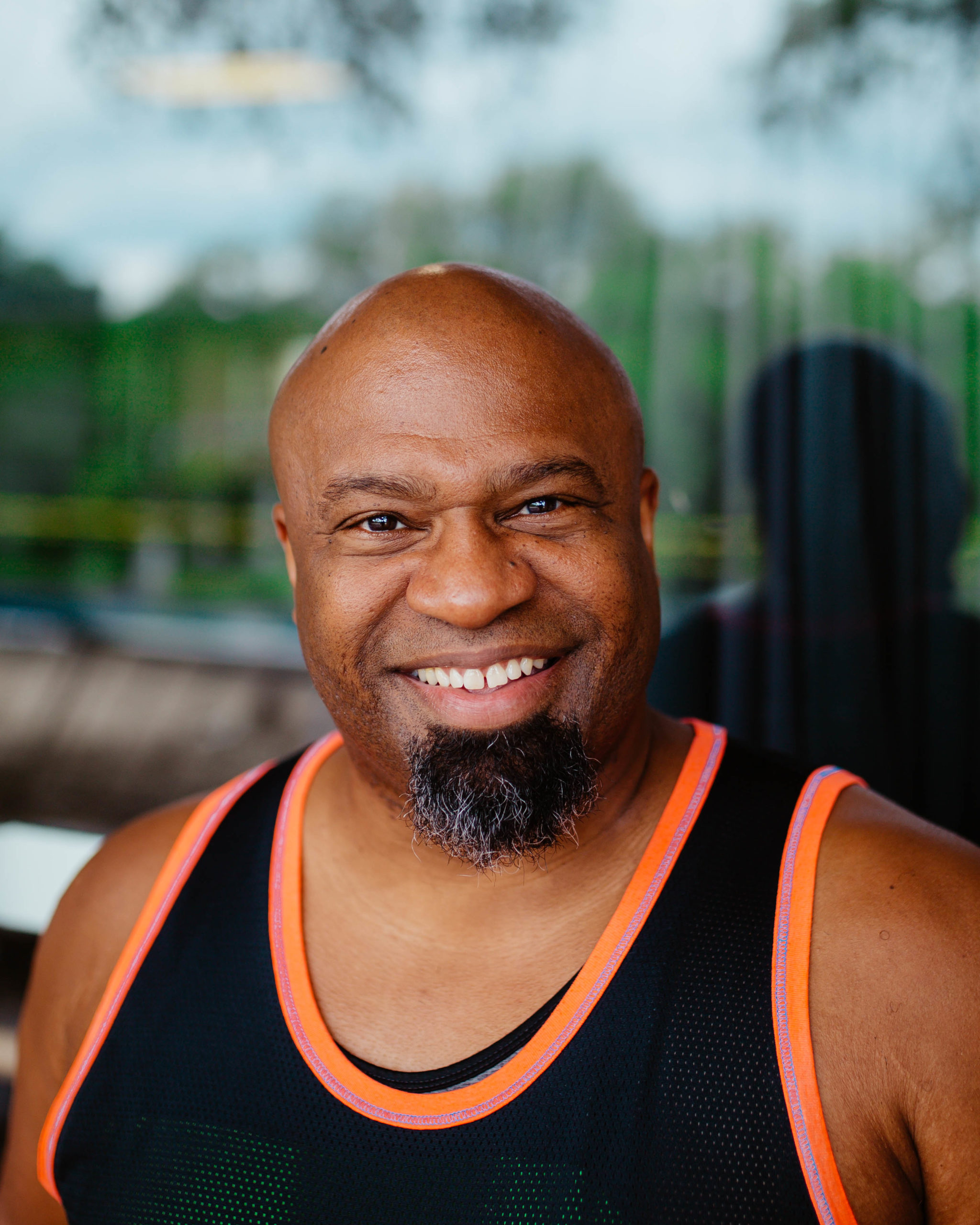 Jabari Warfield
Jabari is one of Austin's premier dance fitness instructors. As an original member of Austin's Bad Boyz of Fitness, Jabari spent the beginning of his career teaching Cardio Funk, a unique brand of Hip Hop fitness, created by choreographer Gino Johnson. Since becoming a Zumba Fitness instructor in 2011, he has shared the stage with Zumba Fitness creator Beto Perez, and has worked extensively with India's Zumba Fitness Master Trainer Sucheta Pal, as part of her Bollywood Obsession International dance presentation team, at the annual Zumba Fitness Convention, also assisting her with the creation of photography and video content. As a professional photographer and writer, his company has also provided pictures and content for the Zumba Fitness magazine, "Z-LIFE".  
Jabari has also worked in radio and television, including local radio station Majic 95.5 FM. As a traffic reporter for News 8 Austin (now Spectrum News), Jabari was recognized by the Austin Chronicle as one of Austin's Best Reporters. He is also a Mobile DJ, event emcee, and concert host, having provided music and coordination services for over 200 concerts, benefits, weddings, corporate events, product launch parties, graduations, and holiday celebrations. He is also a lover of jazz, and hosts several jazz concerts a year, with Hartbeat Productions, at the One World Theatre, as well as other music venues around Austin. 
Jabari's teaching style makes his classes fun for beginners, as well as those who have taken Zumba for years. Come join the #JabariTribe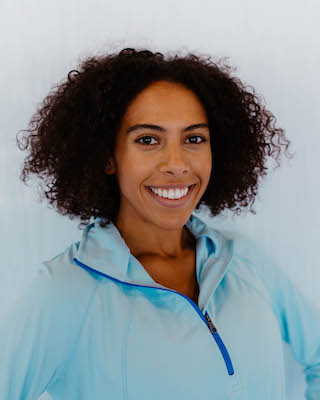 Wyntergrace Williams
Wyntergrace Williams was born and raised in Connecticut and began dancing, at the age of four, with African dance and ballet. Over the years, she trained and competed in Latin & Ballroom, at Maria Fiora's Dance Studio and, when she was a pre-teen, she began training in jazz, jazz-funk, heels, ballet, hip-hop, broadway, and contemporary, at Broadway Dance Center, while being part of the Jimmy Locust Dance Company, with whom she competed and performed (in addition to her high school dance team). When she moved to Los Angeles, she trained at Millenium Dance Complex and Edge PAC, while acting in a kids sitcom, This Just In. She studied under prestigious choreographers and teachers in LA, performed in music videos, and danced in a Lifetime movie, Psycho Party Planner, and the sitcom, This Just In. Wyntergrace has extensive experience working with kids as a nanny and acting coach and is now excited to be teaching, and sharing her love for dance, with kids at Balance Dance Studios. She respects the littles and their vast imaginations, unique personalities and creativity. She also loves teaching adults because she believes in the infinite possible capabilities that each individual possesses to continue to discover about themselves, physically and mentally. She loves dance because it brings people together who share the same passion for authentic expression, through movement, music and fun, as well as the overall health benefits that dance provides. She is thrilled to be a part of Balance Dance Studios' faculty, especially because of the supportive, encouraging, talented and community-focused environment.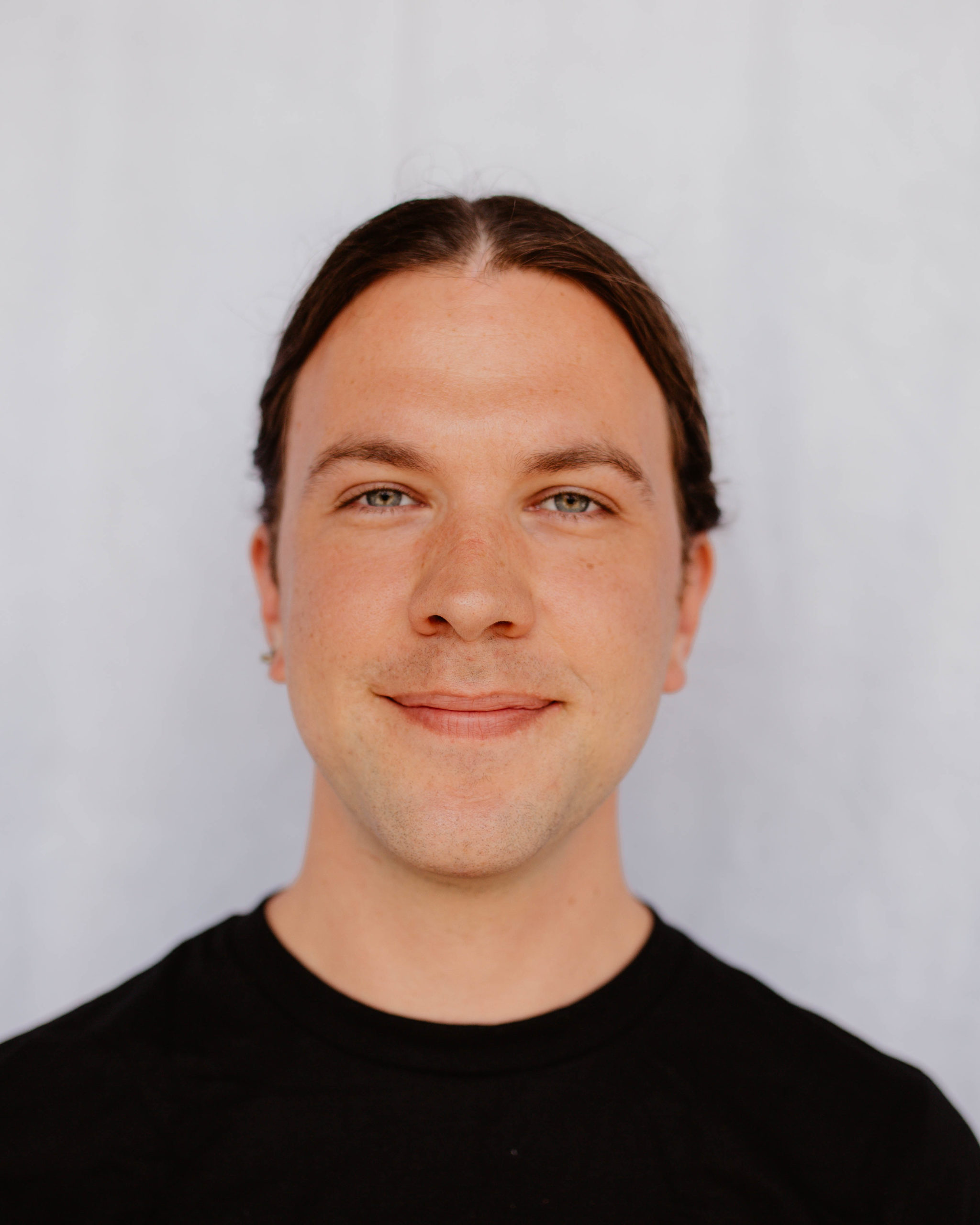 Alex Wood
Alex Wood is a dancer and artist, originally from Michigan. He studied dance at Marymount Manhattan College, with a concentration in choreography. Since college, he has worked with several dance companies & performance art groups, including Ann Liv Young Dance Company, as well as creating independent works.