The Dance Spot is proud to present two wonderful winter productions on
December 13th, 2020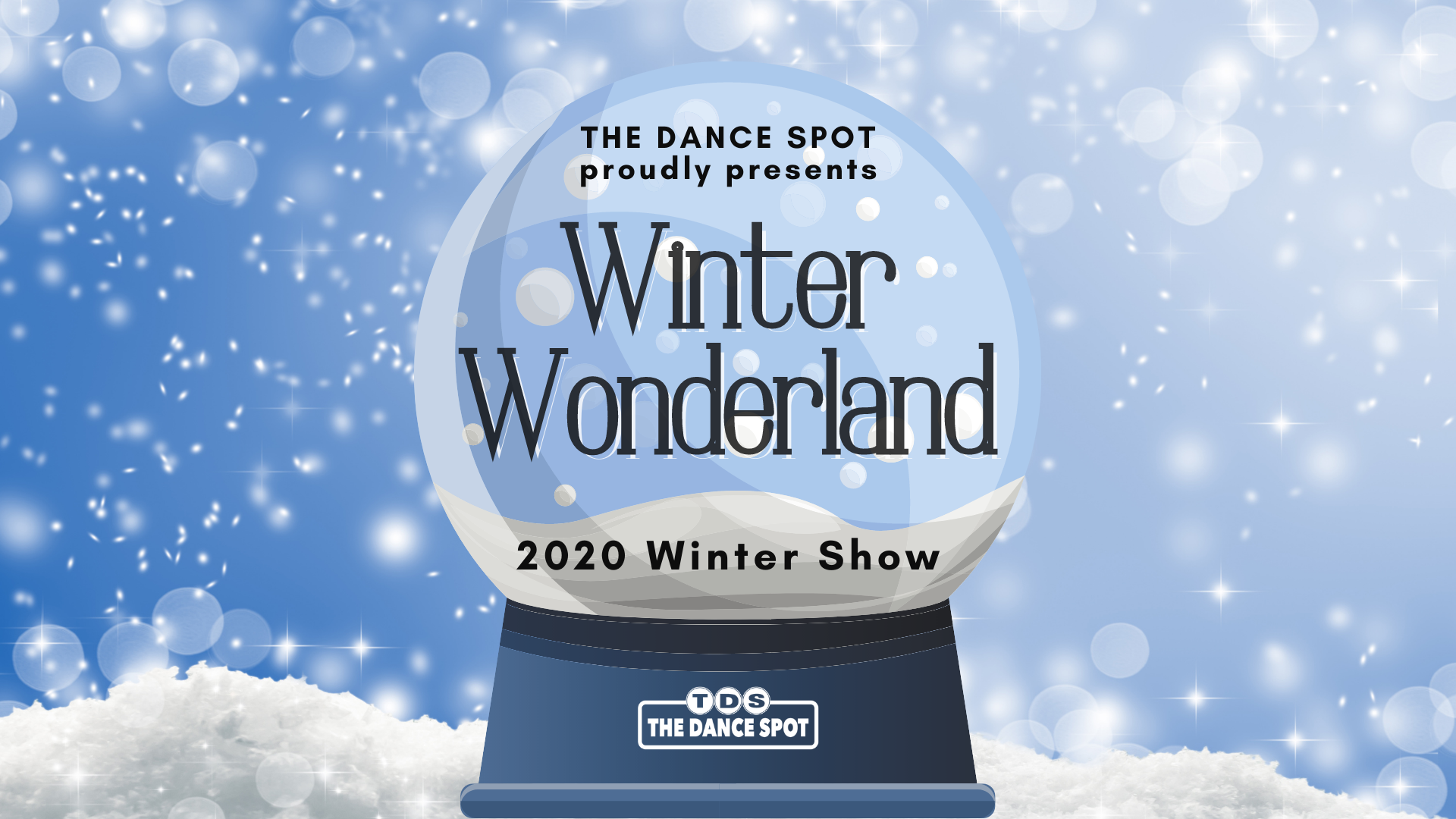 December 13th, 2020
2:30pm-3:30pm
Barr Mansion: 

10463 Sprinkle Rd, Austin, TX 78754
Dress Rehearsal: December 13th | 12pm-2pm
Performance/Costume Fee Due 10/1
Winter Wonderland only: $100 per dancer/$175 per family
Winter Wonderland & Nutcracker: $100 per dancer/$175 per family + $75 Nutcracker costume fee
Winter Wonderland Classes
Monday Classes
6:30 PM Jazz L2/3 11-14
Tuesday Classes
4:30 PM Fairytale Ballet 4-6
4:45 PM Lyrical/Contemporary 6-8
7:30 PM Hip Hop Int 9-11
Wednesday Classes
4:00 PM Combo 3-4
4:00 PM Jazz L2 Excel 9-11
5:00 PM Tap L1 7-9 Excel W5
5:00 PM Boys Hip Hop 6-10
5:00 PM Jazz L1 6-8 Explore
8:00 PM Acro L2+ 7-11 (PENDING)
Thursday Classes
4:00 PM Combo 4-5
4:00 PM Movement for Actors/Singers 9-11 (PENDING) 
4:00 PM Tap L1/L2 10-12 (PENDING) 
5:00 PM Movement for Actors/Singers 12+ (PENDING) 
5:00 PM Student Choreo 12+ (PENDING) 
5:00 PM Jazz L1 8-12
6:00 PM Hip Hop Int 9-11 (PENDING) 
6:00 PM Student Choreo 9-11 (PENDING) 
December 13th, 2020
6:30pm-7:30pm
Barr Mansion: 

10463 Sprinkle Rd, Austin, TX 78754
Dress Rehearsal: December 13th | 4pm-6pm
Performance/Costume Fee Due 10/1
Nutcracker only: $70/dancer ($90 per family) performance fee & $75 costume fee
Winter Wonderland & Nutcracker: $100 per dancer/$175 per family + $75 Nutcracker costume fee
Nutcracker Classes
Monday Classes
4:00 PM Ballet L1
4:00 PM Ballet L2 w/L1 approval
6:30 PM Preco Ballet L1

Tuesday Classes
4:00 PM Ballet L2
5:30 PM Ballet L3 w/L2 approval
5:30 PM Ballet L4 w/ L3 approval
7:30 PM (PENDING) Ballet L2 w/ L1 approval

Thursday Classes
4:00 PM Prima Ballerina 5-6
6:00 PM Ballet L4 w/L3 approval
7:30 PM Nutcracker Principal Rehearsal
Program Advertising
DEADLINE for Winter Show ads: November 1st, 2020
Promote your business or congratulate your dancer with an ad in the 2020 winter show program. Program advertising is a smart way for your business to spread your message or for you to express how proud you are of your dancer's hard work and dedication this season. Students love the encouragement and recognition they receive from having their picture and a special message written for them.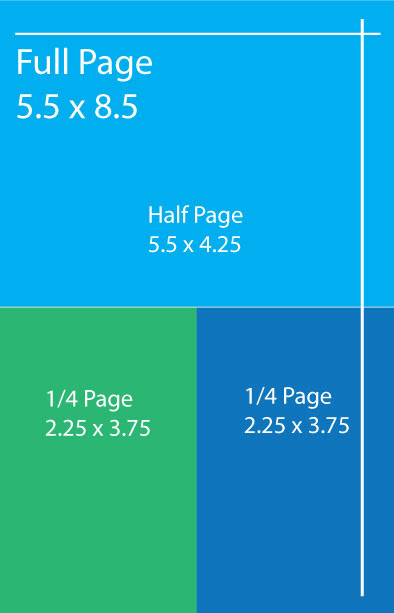 Tickets
Families with Winter Wonderland and/or Nutcracker performers will recieve 4 tickets to the performance(s) in which the dancer is participating (6 tickets for families with more than one dancer in the production(s)). 
Opt Out Deadline – September 30th, 2020
All dancers enrolled in a winter production class will be charged the performance fee(s) and costume fee (costume fee is only applicable to Nutcracker). If you do not wish to participate you must submit our opt out form accessible at dancespotx.com/winter-show-opt-out/  by Wednesday, September 30th, 2020.